Details

Published on November 6, 2018 @ 05:00 pm
Written by Arielle
On October 30th, ARTNIA hosted a special closed door event to celebrate the release of The World Ends With You - Final Remix- on the Nintendo Switch. During the event, TWEWY creative producer and Kingdom Hearts series director Tetsuya Nomura along with TWEWY - Final Remix - producer Tomohiko Hirano, TWEWY series director Tatsuya Kando, and TWEWY - Live Remix - producer Ichiro Hazama sat down with fans to discuss the game and answered questions by fans who were lucky to attend the event.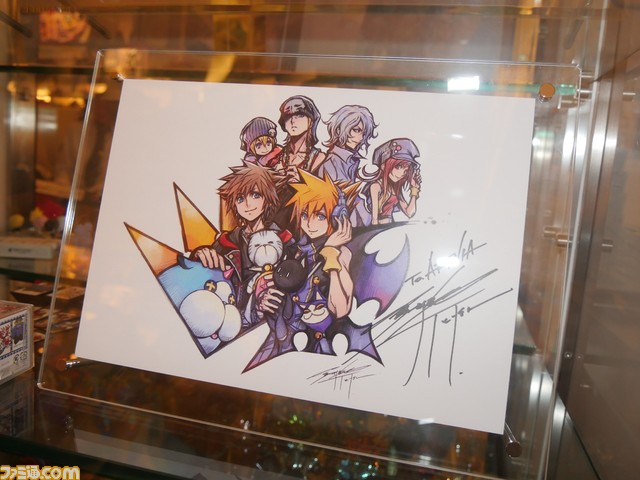 One of the first questions asked during the Q&A involved the possibility of seeing TWEWY characters in Kingdom Hearts 3:
Q: Kingdom Hearts 3D features characters from The World Ends With You, but are there plans for them to appear Kingdom Hearts 3?"

Nomura: They will not appear.
Also, when asked about hosting another Kingdom Hearts cafe event similar to the 15th anniversay event for the Kingdom Hearts series last year, Nomura stated that there are some issues in making it happen:
Q: You should do a second Kingdom Hearts collaboration cafe event!

Nomura: There are many hurdles to overcome to have Kingdom Hearts collaboration cafe events. I'm trying my best!
ARTNIA Producer Matsushita: It's irritating that my power isn't enough!
Follow Kingdom Hearts Insider on Facebook and Twitter for the latest updates on The World Ends With You, Kingdom Hearts Union χ [Cross], Kingdom Hearts 3 and all things Kingdom Hearts!