Olympus Coliseum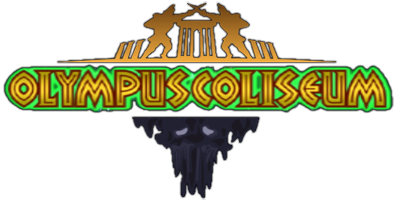 First Appearance: KINGDOM HEARTS (2002)
Origin: Hercules (1997)
On Roxas's 117th day in the Organization, he and Xigbar set out to investigate a new world - the Olympus Coliseum. Xigbar tells Roxas that they're on the lookout for anyone who might potentially become an Organization member. He explains where Organization members come from: that when a strong heart is taken by darkness, a Nobody is created at the same time as a Heartless, and the strongest of those Nobodies gather in the Organization. Furthermore, Roxas and Xion are particularly special Nobodies even within the Organization.
Roxas and Xigbar defeat some nearby Heartless, which attracts the attention of Phil - he runs over, mistaking Roxas for Hercules' new apprentice candidate. Roxas realizes that Xigbar has disappeared, after Phil tells Roxas to report for training and rushes off to the Coliseum, Xigbar reappears. Xigbar explains that the Organization are supposed to keep their movements secret, and is thoroughly amused at the idea of Roxas being an apprentice candidate. He leaves the great Hero-in-training, who is now allowed to enter the Coliseum, to do the investigation by himself.
Roxas takes a look around, wondering what the huge rankings on the wall could be about - and who the number one names, Sora on one board and Hercules on another, could be. He is momentarily worried by the massive statues outside the Coliseum gates, wondering if this world might be home to giant warriors. But he soon figures out that this is just a Coliseum, and reports of Phil's training.
No matter how hard Roxas works, Phil sets higher and higher targets - until finally, exhausted, he calls it quits for the day. He learns from Phil that he's looking for strong warriors to enter the Coliseum's tournament, especially with the Heartless that have been appearing lately. Phil laughs outright at Roxas's request to enter, and Roxas has a strange vision of a boy in red clothes, standing in the same position he's in. As Roxas heads home he walks past Hercules, and can hear Phil telling Hercules about how the "new apprentice candidate" took care of the Heartless while he was away.
When Roxas next returns to the Coliseum it's with Demyx, who complains that he's really not cut out for fighting missions - he prefers investigations. When Roxas heads off to Phil's training, Demyx says he'll pass. When the two of them see Phil forcing Hercules through strenuous exercises, Demyx says if he were subjected to that kind of "training" he'd run away.
Roxas, wondering if Hercules is stronger than him, is about to leave when Phil catches him and gives him his own training for the day. Phil explains to Roxas that Hercules trains so hard because everyone counts on him to be strong, and Roxas wonders if such expectations are the same kind of thing as orders. As the Nobodies leave, Demyx again complains about being forced to fight, and says he's glad he usually gets investigation missions.
It's over two months later when Roxas and Demyx return to the Coliseum, and Demyx is as unhappy as ever about being forced to fight Heartless. Their target this time is a mysterious Heartless, and since Demyx isn't a hero candidate he waits outside while Roxas enters the Coliseum tournament. He makes it to the final round, and Phil comes over to give him a pep talk, and tell him that he's counting on Roxas to win. Roxas asks if that's the same as being given orders, but Phil just tells him not to ask such ridiculous questions and concentrate on fighting.
To Roxas' surprise, his final opponent is none other than Xigbar. He says he'd heard Roxas has been practicing, and came to see just how strong he is now. But their battle is interrupted by the appearance of the Guard Armor Heartless, and as Phil runs off to get Hercules, Roxas jumps into battle. During his fight he has strange visions of the same boy in red, who seems to have fought this creature before. After Roxas defeats the Heartless, Xigbar comments that he really has gotten stronger, and heads back to the World that Never Was. Demyx wonders what on earth Xigbar was doing in the Coliseum - doesn't he have missions of his own?
They head home too, just before Phil can return with Hercules. When Phil wonders out loud what happened to Roxas, and Hercules wonders who Phil is talking about, Phil suddenly realizes that Roxas wasn't an apprentice candidate after all - and wonders who on earth he's been training the entire time.
On Roxas' 296th day in the Organization, he's sent to participate in another Coliseum tournament, which feels more like training than a mission to him. Phil confronts him, saying he's glad Roxas hasn't been killed or anything - but also asking just who he is. When Roxas can't reply, Phil assumes that Roxas is there to enter the tournament, and lets him in despite the earlier deception.
Roxas wins the tournament, defeating all kinds of Heartless, and Phil congratulates him, his former ire seemingly gone - he tells Roxas to come back and visit every now and then. Roxas wonders if Phil still wants him to do more training. But although Roxas returns to the Coliseum a few weeks later to fight another Heartless, he never bumps into Phil again.