Details

Published on September 11, 2014 @ 08:11 pm
Written by Arielle
It was discovered last night that Square Enix is searching for a new User Interface Designer to work on Kingdom Hearts III. Today, Square Enix's Osaka Branch has listed another job opening for a Technical Artist for Kingdom Hearts III who would be responsible for creating high quality interface graphics, field effects (e.g. water, rain, snow) and special effects with the game engine's shader.
A technical artist would also need to be familiar with developing art assets for games, working with shader development processes, be confident in serving as the bridge between the graphics designers and programmers, be able to ensure that any art assets can be easily integrated into the game without losing the artistic vision behind it or exceed the game platform's technical limitations and, above all, would need to have a passion for developing video games.
The role of a technical artist is fairly new in game development and is not an easy one to fill, but they are highly important as gaming technology continues to advance. With Kingdom Hearts III being the first game in the series developed specifically for HD consoles, a technical artist would especially be an important person to have working on the title.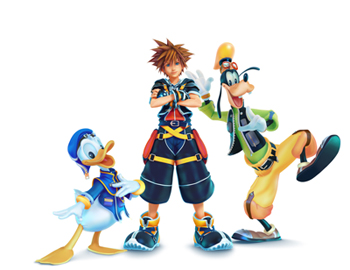 Along with a Technical Artist, the Osaka Branch is also looking for a Network Game Programmer for an unspecified online multiplayer game. The job listing itself does not make any mention of Kingdom Hearts III but since we know the Osaka Branch is mainly concentrated on developing Kingdom Hearts titles, it is possible that this person may be responsible for creating a multiplayer mode for Kingdom Hearts III. Or maybe they are working on another completely unrelated title?
Any person looking to apply for the role of a network game programmer must be familiar with console development, have a deep understanding of network programming, and practical experience working on online game development.
With all of these new listings coming from the Osaka Branch, it makes one wonder just how far along Kingdom Hearts III's development is. Do you think we are far along or still in early development? And what could the network game programmer job listing be referring to? Let us know what you think on our forums!
Follow Kingdom Hearts Insider on Facebook, Twitter, and Tumblr for the latest updates on Kingdom Hearts -HD 2.5 ReMIX- & Kingdom Hearts 3!