Details

Published on April 29, 2019 @ 04:50 am
Written by Arielle
For fans who are excited to see the manga adaption of KINGDOM HEARTS 3 by Shiro Amano, you can now read the prologue chapter for free on the official website for Square Enix's GanGan ONLINE (Japanese language only). The first chapter covers the opening scene from KINGDOM HEARTS 3 featuring the "Boy in Black" / Xehanort and "Boy in White" / Eraqus playing their game of chess while discussing the legend of the Keyblade War from the age of fairytales.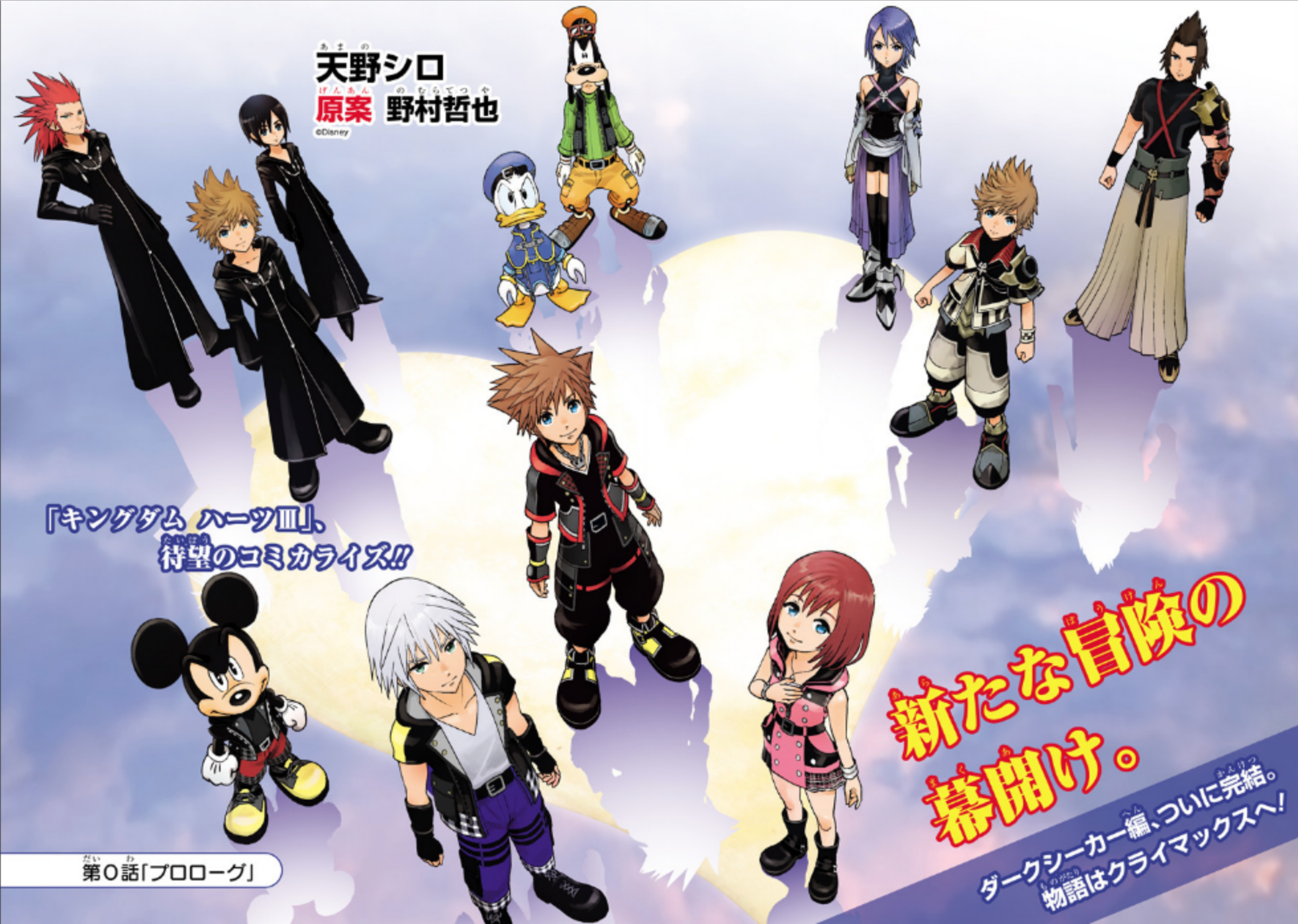 Last month it was confirmed that a KINGDOM HEARTS 3 manga adaptation was in the works by Shiro Amano, coming four years after Amano previously confirmed that he was finished with the series after completing KINGDOM HEARTS 2's manga serialization.
Follow Kingdom Hearts Insider on Facebook and Twitter for the latest updates on The World Ends With You, Kingdom Hearts Union χ [Cross], Kingdom Hearts III and all things Kingdom Hearts!
Source: Mark58 via Twitter