Details

Published on March 12, 2019 @ 11:30 pm
Written by PJ
In the April digital edition of Shonen GanGan, it was confirmed that a Kingdom Hearts 3 manga series is on its way by Shiro Amano!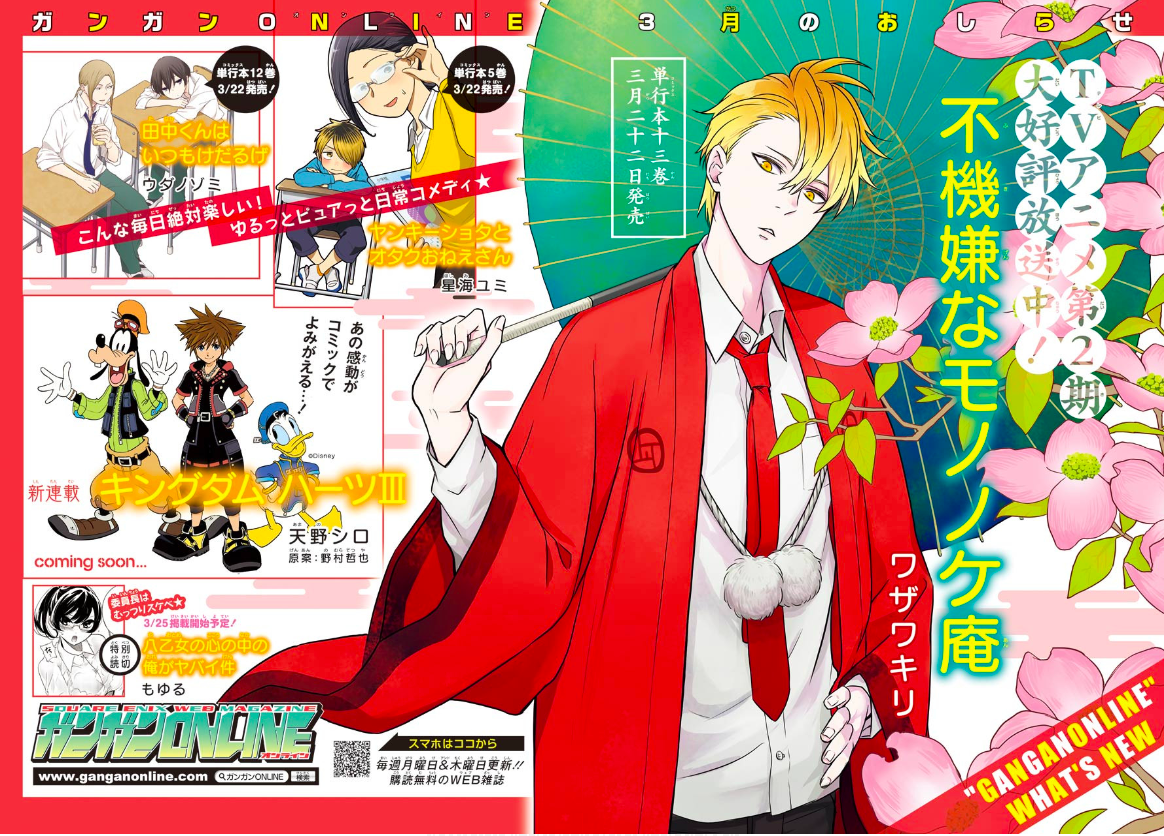 The future of the manga series seemed uncertain when Amano confirmed he'd be retiring the series after finishing the Kingdom Hearts 2 manga series. This piece of news is a welcome one to fans of the series! We will be updating you with more information when we have it.
Follow Kingdom Hearts Insider on Facebook, Twitter, and Tumblr for the latest updates on Kingdom Hearts Union χ [Cross], Kingdom Hearts III and all things Kingdom Hearts!