Linking X[chi] and Unchained Accounts (JP)
Those who experience both Kingdom Hearts X[chi] and Unchained X receive the best of both worlds. Though the full benefit details are not yet known, players are able to link their accounts together and share content.
Here is a step-by-step walkthrough explaining how to accomplish this.
Step 1: Open the Avatar Link menu in Kingdom Hearts X[chi]. Once you've clicked on the menu, you will see two options.
Left: リンクナンバー発行 = Obtain Link Number
Right: リンクナンバー入力 = Input Link Number
Select the Left option first and take note of the code, displayed in the bar below. (For the sake of this tutorial, I've removed my code from the screenshot.)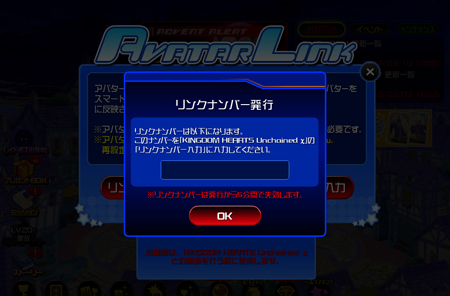 Step 2: Open Unchained X and head to the Avatar Link menu. As you can see, the options are identical to that of X[chi].
Step 3: Select the Right option and enter the code you copied from X[chi].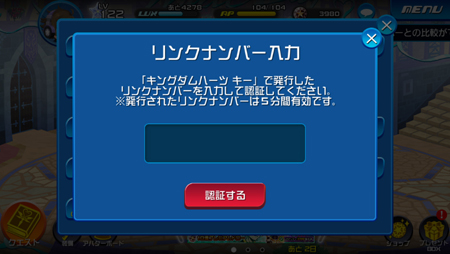 Step 4: Repeat the process, using the code you've obtained in Unchained and inputting it into X[chi].
A message will appear, indicating that your accounts have been linked.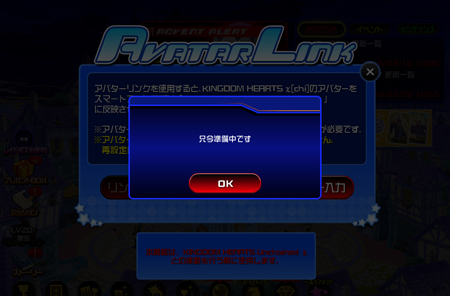 The only content that can be shared is the avatar outfit your X[chi] character is currently equipped with. However, that doesn't mean you can transfer over your entire wardrobe into Unchained.
(Optional) Step 5: Go to the Avatar menu in X[chi] and customize your avatar. When you are ready, save the changes. You will be shown two popup messages, the first asking if you'd like to equip this outfit in X[chi], and the second asking if you want the outfit to be transferred to Unchained. [Left: Yes, Right: No]
When you open Unchained, your avatar there will be wearing the same outfit as in X[chi]. It will be immediately unlinked if you try to edit it though, so make sure you're happy with your style choices when you decide to send your outfit over to Unchained!