Details

Published on September 21, 2013 @ 08:23 am
Written by Arielle
While this should come as no surprise to anybody who has followed the series up until now, today during the Square Enix Music Composer Special Talk Show at Tokyo Game Show 2013, composer Yoko Shimomura confirmed that she will be working on the soundtrack for Kingdom Hearts III. Yoko Shimomura has served as the main composer since the series creation over eleven years ago, creating dozens of iconic and memorable tracks like "Destati" and "Dearly Beloved" that have become an integral part of the Kingdom Hearts experience.
Along with the soundtrack for Kingdom Hearts III, Shimomura has recently been working on music for the PC broswer game Kingdom Hearts χ[chi] and Square Enix's highly-anticipated action RPG, Final Fantasy XV. Kingdom Hearts III currently has no release date, but will be released worldwide on the PlayStation 4 and Xbox One.
Follow us on here on our website and forums, as well as through Twitter, Facebook and Tumblr for all the latest KH news.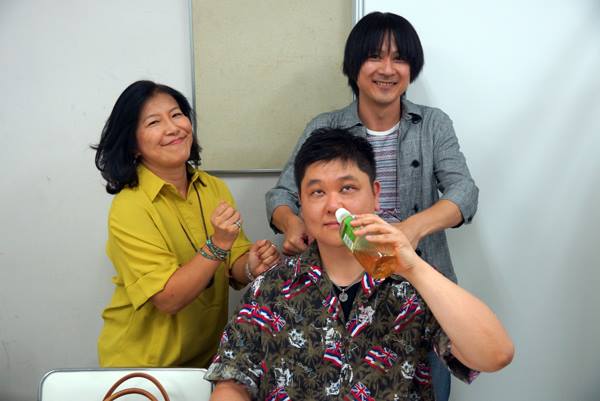 Pictured: Yoko Shimomura, Kenji Ito, & Yasunori Mitsuda
Source: Photo via Square Enix Events