Details

Published on October 21, 2018 @ 05:10 pm
Written by Arielle
Yesterday evening, Susan Egan announced on her Instagram account that she is reprising her role as the sassy and clever Megara from Disney's 1997 animated feature film Hercules in Kingdom Hearts 3. Her role as Belle in the Broadway adaption of Disney's Beauty and the Beast and Rose Quartz in Cartoon Network's Steven Universe are just a few notable roles among her very prolific Broadway and Hollywood careers.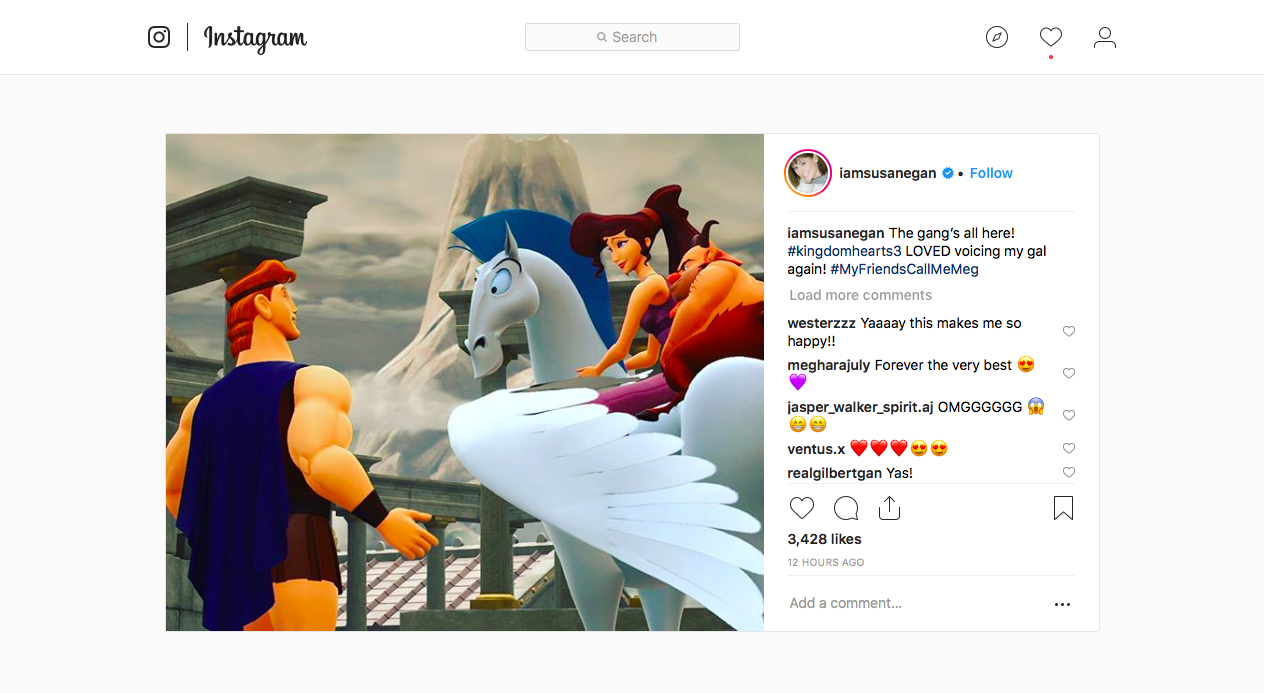 Follow Kingdom Hearts Insider on Facebook, and Twitter for the latest updates on Kingdom Hearts Union χ [Cross], Kingdom Hearts 3 and all things Kingdom Hearts!
Thanks to forum user Yborra for the tip!