Details

Published on August 22, 2018 @ 08:52 am
Written by Joey
UPDATE: You can watch along here:
Sony Interactive Entertainment Japan Asia have announced the "PlayStation LineUp Tour" for September 10th. The event will showcase the latest and upcoming games coming to PlayStation 4.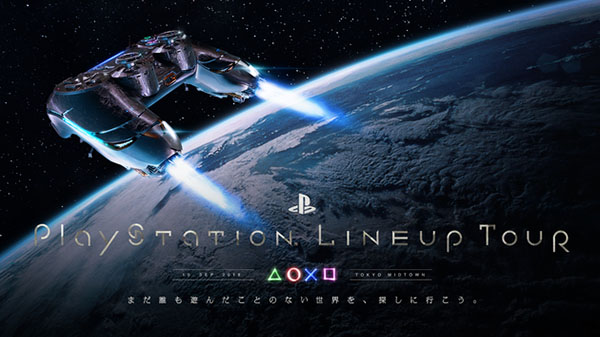 PlayStation will invite gamers into the DualShock 4's spaceship crew to travel across various planets and witness footage from the upcoming slate of games. The event will begin at 6:30pm JST and will roughly last an hour.
Gematsu reports that this is likely the same conference as the annual Pre-Tokyo Game Show Press Conference which, in the past, has been an event where Kingdom Hearts news has been announced, such as the reveal of Kingdom Hearts HD 2.8 Final Chapter Prologue.
Therefore, if this event is the same as the Pre-Tokyo Game Show Press Conference, there is a chance we will get a brand new Kingdom Hearts III trailer which will finally showcase the Big Hero 6 world, San Fransokyo, which was first announced three years ago this month at D23 2015 in Anaheim Los Angeles.
Follow Kingdom Hearts Insider on Facebook and Twitter for the latest updates on Kingdom Hearts Union X[cross], Kingdom Hearts III, and all things related to Kingdom Hearts!