Details

Published on August 15, 2015 @ 08:42 pm
Written by Cecily
The day is finally here! Today, August 16th, at 11:00 AM PST, the Disney Interactive Panel at D23 Expo 2015 will take place in the Anaheim Convention Center. During this hour-long panel, three major games will be featured: Disney Infinity 3.0, Star Wars Battlefront, and of course, Kingdom Hearts 3. With special guests in attendance from Square Enix and a promise of new information, who knows what we'll discover?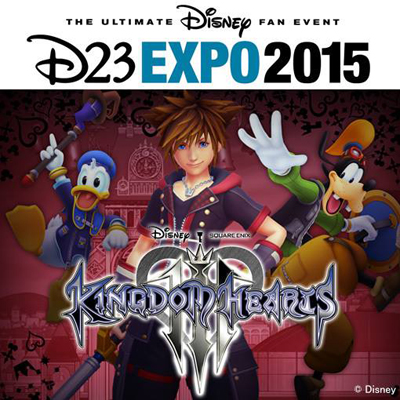 Arielle (Master Spockanort), Sophearum (Zephyr) and our good friend Churro of Keys to the Kingdom are all in attendance at D23 Expo today and will be providing live updates directly from the presentation hall. Be sure to stay tuned with us on the forums, as well as Facebook, Twitter, and Tumblr for more information!
Note: Updates will be listed in order of newest to oldest:
Images
Video