Details

Published on August 14, 2013 @ 02:47 am
Written by Arielle
Late last month, the first volume of the KINGDOM HEARTS II manga omnibus came out for North America which bundled together volumes 1-2 and the first half of volume 3 for fans to enjoy after Tokyopop dropped the series in 2008. This month the second KINGDOM HEARTS II omnibus will be released which contains the rest of volume 3 up to volume 5, all which have never seen a release in North America before!
After you spend your hard-earned money on Kingdom Hearts -HD 1.5 ReMIX- which releases next month, you may also want to think about picking up Shiro Amano's The Artwork of Kingdom Hearts which contains over 100 pages of artwork done by the acclaimed manga artist coming out on October 29th!
Shiro Amano: The Artwork of Kingdom Hearts is filled with sketches, colored illustrations, concept designs for the manga, and more, so it is sure to be a great addition to any Kingdom Hearts collection!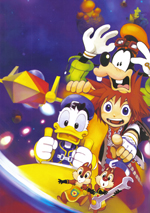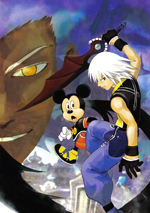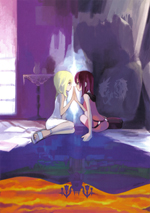 Don't forget to pre-order the first issues of the KINGDOM HEARTS 358/2 Days manga and let Yen Press know you want to see the novels translated!
Follow us on Twitter, Facebook, and Tumblr for all of the latest news on KINGDOM HEARTS -HD 1.5 ReMIX- and KINGDOM HEARTS 3!
Shiro Amano: The Artwork of Kingdom Hearts
Price: $28 USD
Release Date: October 29th 2013

Explore the many worlds of Square-Enix's best-selling Kingdom Hearts series with Shiro Amano's The Artwork of Kingdom Hearts. The artist behind the manga adaptation of the video games that bring together the worlds of Disney and Final Fantasy reveals the artwork that goes into creating the games and the effort he puts into transforming the interactive gameplay of the game into a manga narrative. Featuring concept artwork, sketches, and more, The Artwork of Kingdom Hearts will take readers into the worlds they have only dreamed of!

Barnes & Noble | Amazon | RightStuf
Source: PREVIEWS World