Details

Published on April 26, 2018 @ 10:20 pm
Written by Joey
Last night, @sobpar sent a direct message to Shanelle Gray on Instagram, asking if she would be involved with Kingdom Hearts 3. While not expecting a reply, Shanelle replied with a single word: "yes".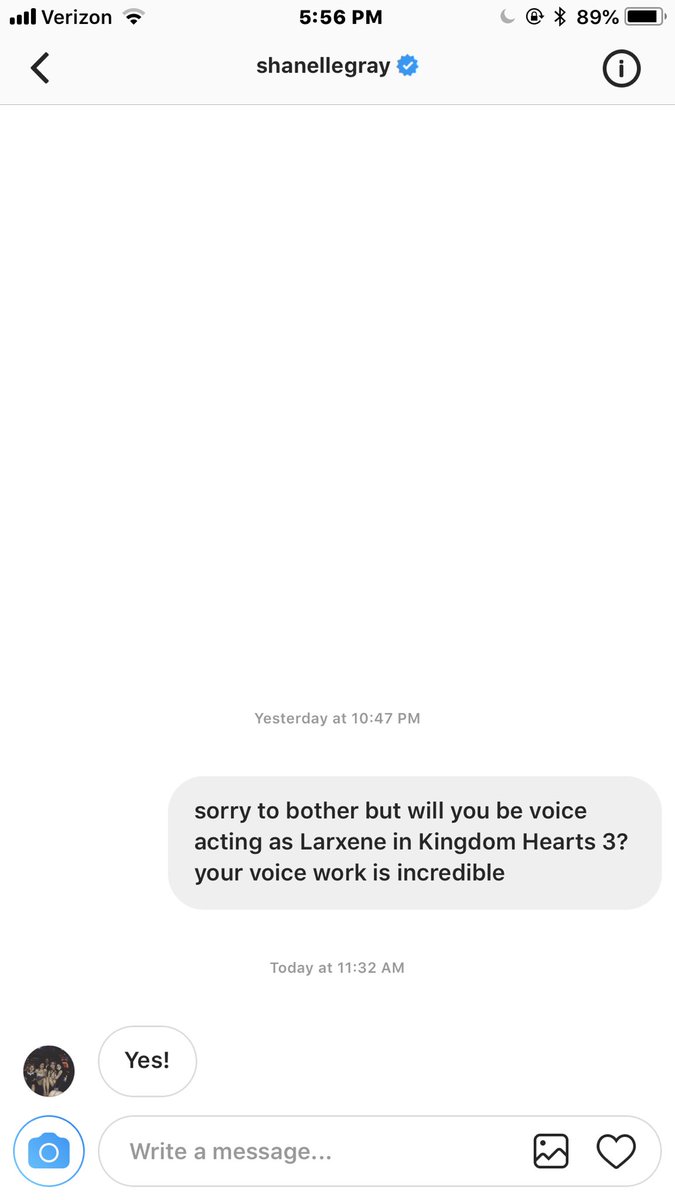 Shanelle Gray voices Larxene, Organization XIII's twelth member who tormented Sora as he made his way deeper into Castle Oblivion. Larxene hasn't been seen in the Kingdom Hearts series since Kingdom Hearts 358/2 Days released in 2009, and then was turned into HD cinematics in Kingdom Hearts 1.5 ReMIX.
Marluxia, Larxene's partner in Kingdom Hearts Chain of Memories, was confirmed to be in Kingdom Hearts 3 in a trailer that premiered at D23 Japan back in February. Details on how Larxene, or whatever her human name might be, will fit into Kingdom Hearts 3 have not been confirmed.
Remember to follow Kingdom Hearts Insider on Facebook, Twitter, and Tumblr for the latest updates on Kingdom Hearts Union χ [Cross], Kingdom Hearts III and all things Kingdom Hearts!