Details

Published on July 22, 2017 @ 10:45 am
Written by Joey
After the leak a few weeks back about new Kingdom Hearts Funko pops in the Gamestop systems, it seems the designs for the Funkos have been revealed during a Funko Funday presentation.
Funkofinders shared the images, thanks to Roxiesfunko, of the Kingdom Hearts merchandise with the caption "Lots of new Disney Mystery Minis revealed during Fundays 2017". The Funday in question took place at San Diego Comic Con.
The characters shown include:
Chip & Dale
Mickey Mouse, Organization Mickey
Donald Duck, Halloween Town Donald, Tron Donald Duck
Goofy, Halloween Town Goofy, Tron Goofy
Kingdom Hearts II Sora, Halloween Town Sora, Tron Sora
Pete
Solider & Fat Body Heartless
Twilight Town Roxas, Organization XIII Roxas
Axel,
Kingdom Hearts II Riku, Organization XIII Riku
and Kingdom Hearts II Kairi.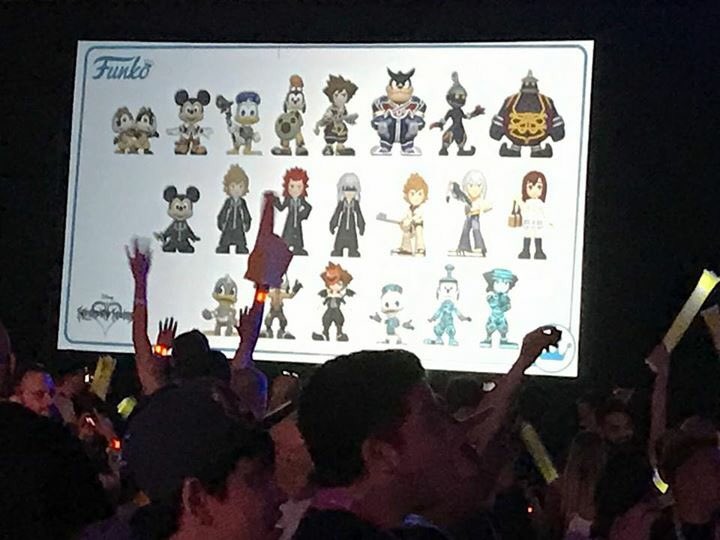 Thanks to Disney Dan for the third image, confirming this annoucement at Funko Funday!
Those with good memories would be able to remember that prototypes for Halloween Town Donald and Goofy pops were in development since late April this year.