Details

Published on May 15, 2018 @ 04:45 pm
Written by Arielle
If you are a Funko POP hunter or just love inexpensive figures, Kingdom Hearts fans should be excited for the upcoming wave of Funko POP figures rumored to be arriving this year0. Via anerdydad and popcurated, listings for Kingdom Hearts 3 Funko POP figures appeared for Sora, Donald, Goofy, and "Sora Mons" (most likely meant to be Sora's Monsters Inc. form).
Please note that no Funko POP figures have been officially announce by Funko at this time.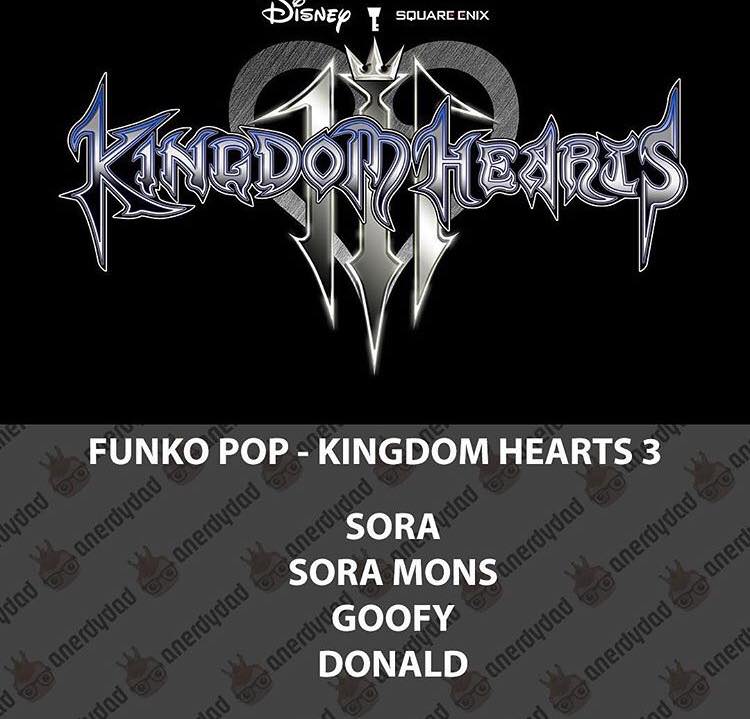 (Image via anerdydad)
Update: Popcurated have announced four more listings for Kingdom Hearts III Funko Pops. Mickey, Riku, Soldier Heartless, and Vanitas have both been teased to get the Funko treatment alongside the four pops listed above. However, Funko still have not confirmed the existence of these Pops.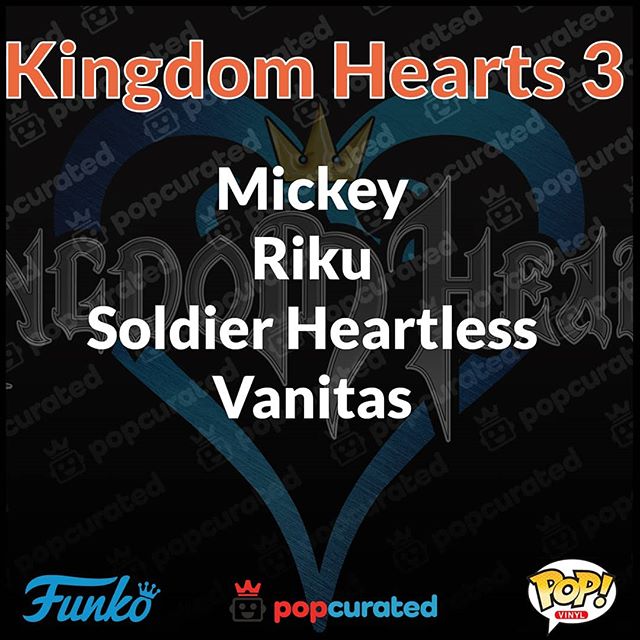 Follow Kingdom Hearts Insider on Facebook, Twitter, and Tumblr for the latest updates on Kingdom Hearts Union X[cross], Kingdom Hearts III, and all things related to Kingdom Hearts!