Details

Published on March 20, 2017 @ 03:40 am
Written by Arielle
Monogram International Inc. will be releasing a second series of Kingdom Hearts 3D Foam Key Rings sometime this year. These Kingdom Hearts keyrings will be sold at retailers like GameStop in blind bags and will feature Final Form Sora, Lexaeus, Vexen, Larxene, Zexion, Ansem, Yen Sid, Anti Form Sora, Maleficent, as well as two exclusive chase Oathkeeper and Oblivion Keyblade key rings.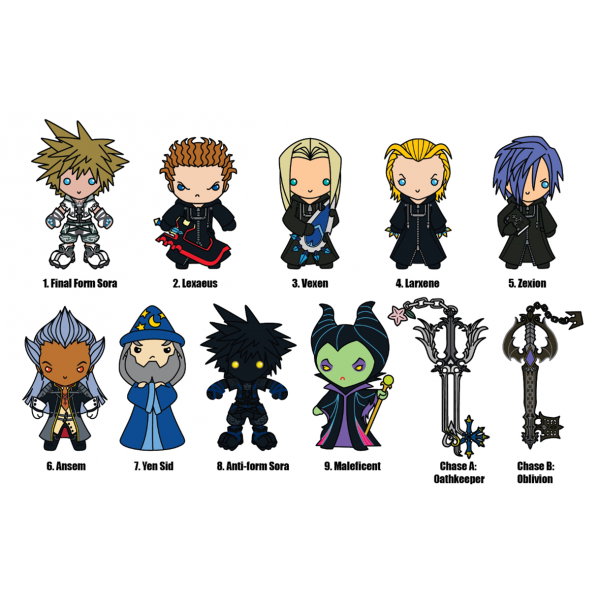 Follow Kingdom Hearts Insider on Facebook, Twitter, and Tumblr for the latest updates on Kingdom Hearts Union X[Cross], Kingdom Hearts 3, Kingdom Hearts HD 2.8 Final Chapter Prologue and all things Kingdom Hearts!
Thanks to forum user Claire-Farron for the tip!