Details

Published on September 22, 2018 @ 06:01 am
Written by Arielle
Tokyo Skytree will serve as the home of an upcoming Kingdom Hearts III collaboration event to commemorate the launch of the highly anticipated game. Starting January 8, 2019 to March 3, 2019, fans from around the world can visit the "Tower of Light and Darkness" which will feature special decorations with characters and themes featured in Kingdom Hearts III, original content screenings at the Skyreee Round Theater, and special menu items and merchandise will be sold at the cafe and restaurant at Tokyo Skytree.
Tokyo Skytree is the tallest tower in the world, standing at 634.0 metres (2,080 ft) and serves as a broadcasting tower, restaurant, and observation tower in Sumida, Tokyo, Japan.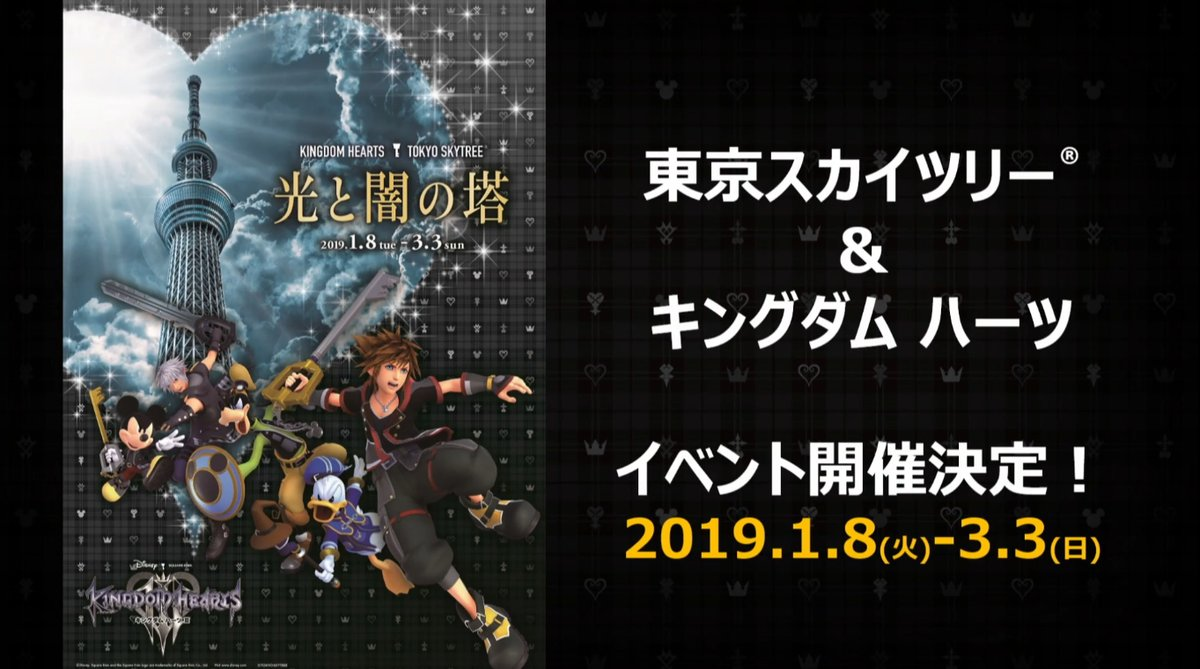 Follow Kingdom Hearts Insider on Facebook and Twitter for the latest updates on Kingdom Hearts Union χ [Cross], Kingdom Hearts 3 and all things Kingdom Hearts!