Details

Published on December 19, 2013 @ 06:08 am
Written by Joey
News for Kingdom Hearts has been slow lately, but soon it will begin to pick up regularly as this weekend marks the annual Jump Festa event, which will feature the highly anticipated Kingdom Hearts -HD 2.5 ReMIX-. While equally anticipated, Kingdom Hearts IIIhas not been announced for this event. However, American game magazine Game Informer got the chance to speak with series creator Tetsuya Nomura about the upcoming Playstation 4/Xbox One game for their Preview section in the January issue, which we have paraphrased for you below.
---
Speaking with Game Informer, Tetsuya Nomura confirmed that Kingdom Hearts III's main story concludes Xehanort's arc, and reenforced that it picks up "immediately after the events of Dream Drop Distance."
He also talked about some of the plot points the game will cover; "The process of the wielders coming together will be the main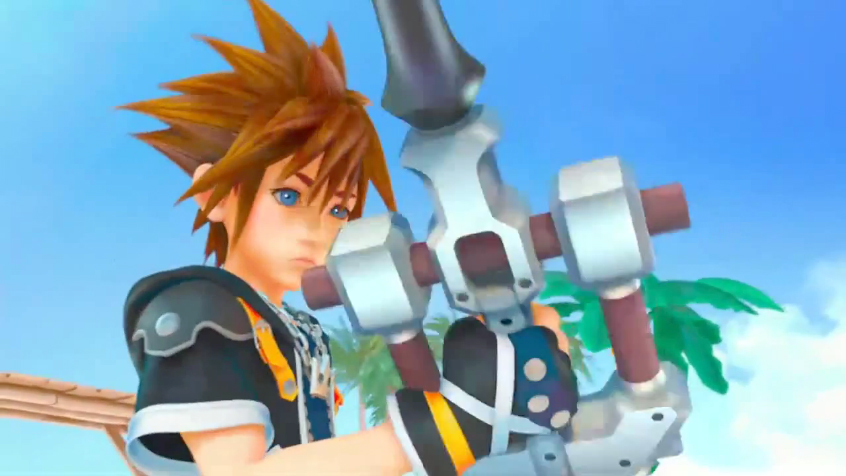 storyline, but one of the highlights of the climax is going to be who is part of the seven lights and thirteen darkness when they get to the final battle. Would it be as everyone expected, or will there be unexpected members added to the mix? That is something to look forward to."
While the plot is one of the most anticipated parts of Kingdom Hearts III, fans have often praised the gameplay of the series, saying that each installment improves the traditional fighting techniques, while still bringing in new abilities to work with. In Kingdom Hearts III, it's been shown that Sora will have the ability to transform his Keyblade into different weapons. "All Keyblades transform, and in many different ways," Nomura says. "Through the series, various other skilled Keyblade wielders had transformed their weapon; it may serve as a hint to see what they transformed their Keyblades into, in order to understand the different ways in which they changed their form."
Although the transformations are a big addition to the gameplay, one of the most exciting reveals from the D23 Expo was the Disneyland attractions being used to attack various enemies. A giant pirate ship was summoned in Twilight Town to take down the heartless, while Big Magic Mountain was used to traverse the large Rock Titan to deal a lot of damage. On this, Nomura explained that these attractions aren't tied to the Keyblade abilities. Instead, activating these attacks depends on what type of enemy Sora is fighting; "When the appropriate attack becomes available, the player can activate it".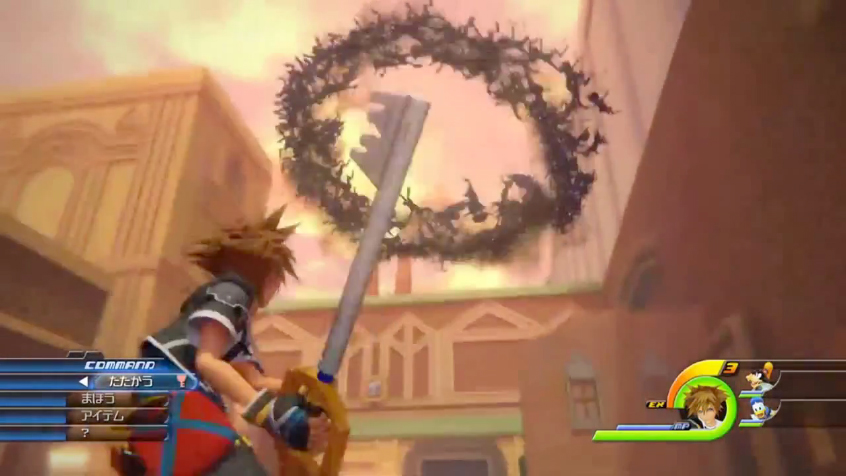 While the wait for Kingdom Hearts III to be released in stores is still a fair while away, Nomura gave some insight into what he is hoping to achieve with the closing of the Xehanort saga; "It will be a summation of everything accumulated up to this point, in terms of both story and game mechanics. I'm sure that those who've followed the series up to now are very eager to see what's next, but I think it's also important to create wonder and awe, much like when the first game in the series came out."
In closing with Game Informer, Tetsuya Nomura left with his usual teaser for the events to come; "The end also means a new beginning, and I'm certain that as this story arc ends, players will be able to look forward -- carrying this excitement -- for something new and different, never-before-seen in the series".
We here at KHInsider are very excited for the future of Kingdom Hearts III, and judging from Tetsuya Nomura's words, it seems like it will be a thrilling ride from start to finish. Make sure you follow us on Twitter, Facebook, & Tumblr for all of the latest news on KINGDOM HEARTS -HD 2.5 ReMIX- & KINGDOM HEARTS 3!