Details

Published on February 8, 2019 @ 04:45 am
Written by Arielle
In celebration of the release of Kingdom Hearts 3, a series of new Kingdom Hearts 3 characters have arrived in the Japanese version of LINE Disney Tsum Tsum until February 28th. Kingdom Hearts 3 Sora (voiced), Organization XIII Coat Mickey (voiced), Ansem: Seeker of Darkness, and Xemnas will all be obtainable in the hit mobile game, with a Lucky Time chance of obtaining Ansem and Xemnas lasting until February 11th.
Also, a special event for Kingdom Hearts 3 will be running until February 23rd where you run through various stages to close the Keyhole and save the worlds in order to earn various in-game rewards.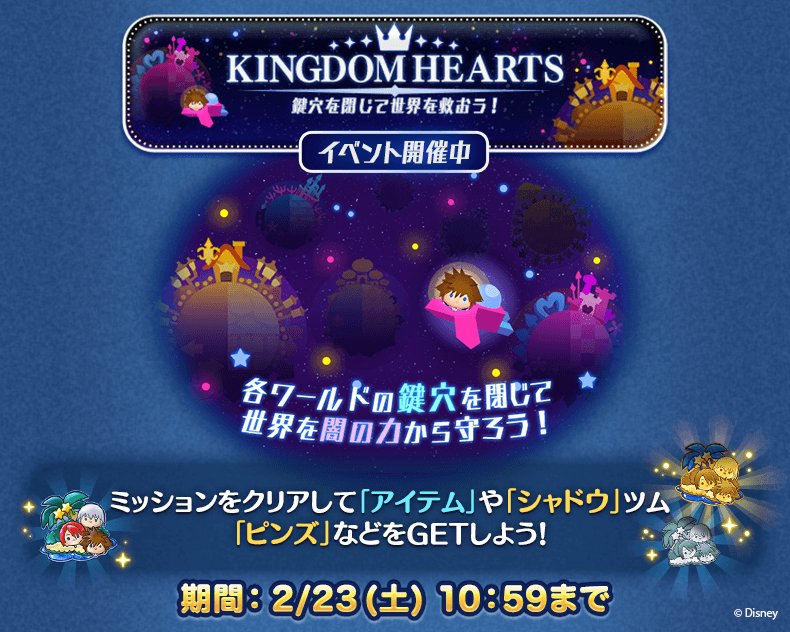 Thanks to forum user LostArtist for sharing!
Follow Kingdom Hearts Insider on Facebook and Twitter for the latest updates on The World Ends With You, Kingdom Hearts Union χ [Cross], Kingdom Hearts III and all things Kingdom Hearts!