Details

Published on June 15, 2018 @ 06:05 am
Written by Cecily
GNN, a Taiwanese animation and games community website, had the opportunity to interview Tetsuya Nomura about KINGDOM HEARTS 3 at E3 2018. This is part of the same roundtable interview that other sites have participated in, so we have isolated the information that has not been repeated elsewhere.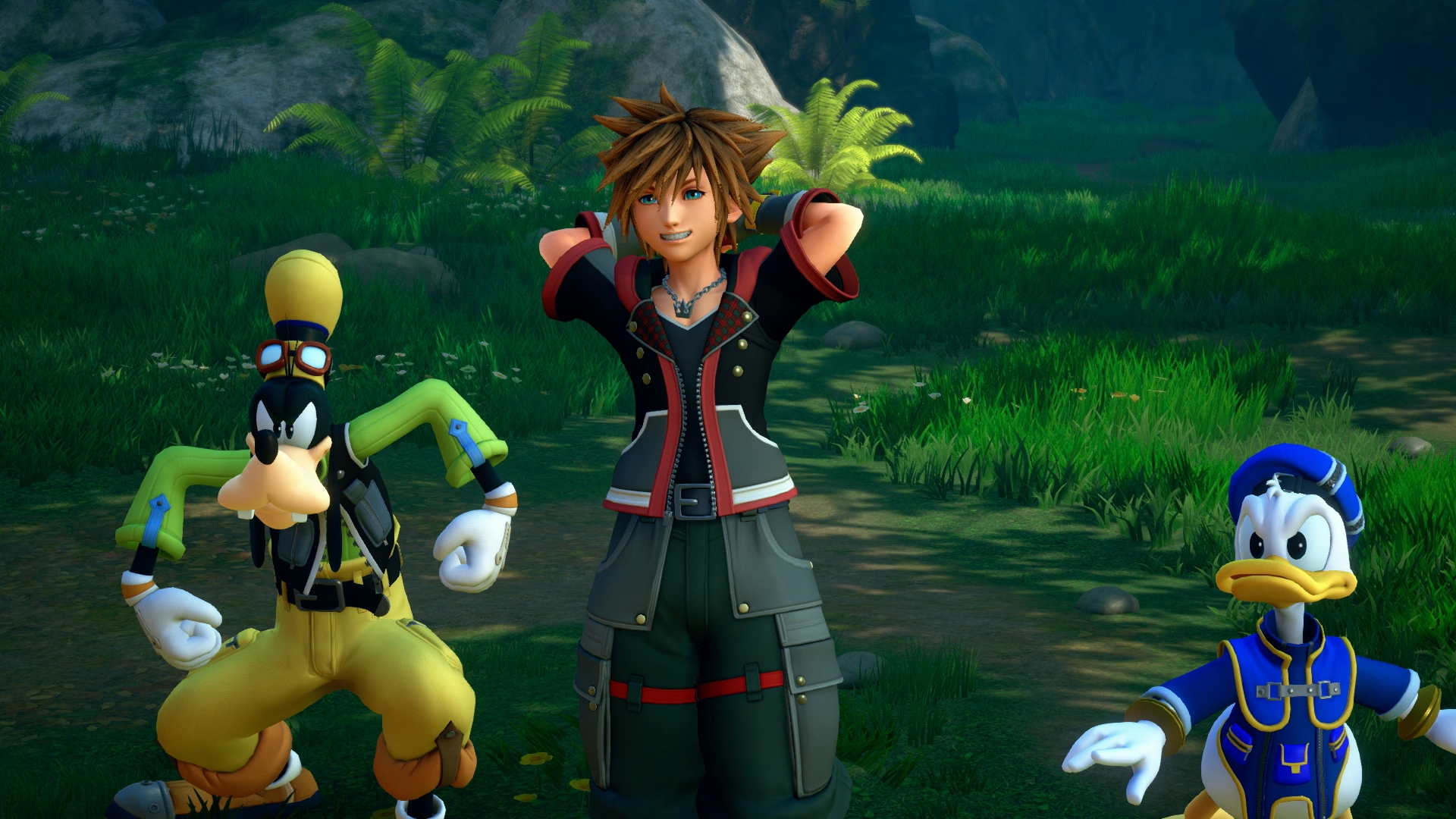 They asked Nomura about Aqua's appearance in the E3 trailers, and if the other two protagonists from Birth by Sleep would also appear. He answered saying that almost all major characters that have appeared in the last 15 years will appear in Kingdom Hearts 3.
Fans were distraught after learning that Aqua had fallen into darkness. While he can't disclose any spoilers, it doesn't mean she cannot be saved. Everyone will just need to try their best when the time finally comes.
GNN also inquired about how many original worlds there are. As seen in previous titles, original worlds are divided into two categories: "where the player can go" and "where the player cannot go". For example, the scene where Axel talks to Kairi takes place in a location that players cannot access. There are also areas that only appear once in the entire game, so there are plenty of new environments to look forward to.
In previous titles, the Seven Princesses of Heart were a key element in the storyline. The latest trailers made no clear indication of gender with the new Seven Hearts, but Nomura clarified that after much consideration, they have decided to not include any men among them.
Finally, regarding the issue of new players having difficulty in understanding the story (previously reported by Mobile01), the team has been preparing a movie that will summarize the story thus far, in order to provide players with a crash course in everything they need to know for Kingdom Hearts 3. The Japanese version has already been recorded, so the movie will probably be released sometime this month. It will be available both on the official website and in the game when it releases. Because so much has happened throughout the series, even this summary may end up quite long.
Source: GNN