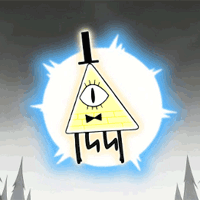 Joined

May 12, 2004
Messages

7,089
Awards

14
Age

12
Website
TRACES OF REALITY

​
If you need an idea of where to show up, original universe characters MUST show up in Hollow Bastion (well, for the most part), while AU characters can show up in any world, although it's easier if they were in one or two places only. Take your pick!
​

+++++++++
​

"There!" she thought, taking a quick, quiet step down the street. Her pace had been quick, the girl fighting to remain as quiet as a mouse (though her big sneakers ended up making this a bit impossible). She had to find out who this was; she had to see!
It had been happening for a few days now. At first, she shrugged it off; after all, there were tons of people in town, so it was normal to see people walking around. But she could've sworn that this was the same person. They were tall and wore a purple coat, their coattails trailing behind them each time they turned a corner and disappeared. She couldn't get a glimpse of their face, but their appearance always came with a few odd sounds: a groaning, wheezing sound and a buzzing, high-pitched sound. Both were something otherworldly, Rena never able to figure out what they were. Just as enigmatic as this man was...
Who was this guy? Why was he here?
Today, Rena would find out who he was... but she had to be sneaky; super sneaky! So, deploying her super ninja skills, she snuck through Hollow Bastion, following his tracks as she headed through the streets.
She was close now, so close! The plan was perfectly thought out in her head: she would sneak up on him and surprise him, then ask to know what his name was. From there, she didn't really know what to do, but hey, it was a start! (And it was perfect, of course.)
click, click, click...
Footsteps headed down the street. She peaked her head around the corner.
The answers were there. Now, all she had to do was go get them...
"Rena?"
"Bwah!"
She jumped, falling back. Shaking her head, the girl looked up.
"What the heck're you doing?"
Suddenly, a sound came: that otherworldly wheezing sound...

"No..."

Oh no! Rena scrambled up to her feet, dashing around the corner.
"No!"

The man... He was gone! Just disappeared like that. She grumbled.
"Nice goin', Aex! You ruined it!"
"Ruined what?" The black haired boy stood behind the young brunette, his arms folded and a brow raised.
Rena, frustrated, threw her hands to the side, motioning towards the street behind them. "I was tryin' to find that guy..."
"Guy? What guy?" He paused a moment. Wait... He facepalmed. "...dammit, not this again!"
"But it's true!" she exclaimed with big puppy dog eyes, "There's a weird guy that keeps comin' here and I gotta find out who he is!"
Aex scoffed, rolling his eyes, "No, there's not. You're just imagining stuff again."
"I am not! It's true! I promise, pinky promise!" She whimpered.
Okay, so her plan was a bit wacky. She could've sworn that she saw this guy going around every day, but no one believed her, especially Aex. He always believed the cold, hard facts, so until he saw this guy for real, he was going to think that Rena was crazy. But she saw him! Couldn't he believe that?
------------------
Time was at a standstill.

It seemed as if things had always been this way, the time always being 5:02 in the afternoon, but the past held a different story. The sky had always been blue, not their terrifying red and black. The world hadn't always been like this either: once, it was a peaceful, prosperous world. It had taken on several forms: a beachside town, an island in the sky. Cucio Bay, they called it: the world reduced to dust.
No one lived in this world and, if they did, they were mad to do so. The beach had been transformed into a desert, the buildings reduced to rubble and the climate freezing. Even the castle in the distance looked as decrepit and desolate. Underneath the red sky, this place was a nightmare.
Someone remained trapped in this nightmare: a lone figure racing through the desert landscape. Cape billowing in the wind, they raced through the oncoming sandstorm towards a hole in the ground. Snapping down on the ring over the door, they hoisted it up and jumped inside.
With a thud, the last bit of light disappeared with the slamming door, but a tiny flicker of flame remained alit in the distance. The small figure headed through the tunnel, ending up in a small room. On one side was a figure, staring up at the ceiling as he remained on his back.
"Here," said the lone figure, a child.
She tossed a bag onto the man's chest, snapping him out of his spell.
With an 'oof!,' he hissed, throwing the bag off. "Was that really necessary?"
The girl remained silent, sitting down on the sandy floor. "Just open it," she hissed, remaining quiet otherwise.
The man rolled his eyes, his emerald orbs seeming to glow in the dim light. He pulled open the drawstring bag and searched its contents. Musing to himself, he remained silent as he looked, until...
"Not much in here..." he said, holding out a handful of munny orbs and some other random junk.
The brunette shrugged, "It was the best that I could find."
"The munny's not gonna help us get outta here, kiddo."
She shrugged again, leaning her head on her hand, "Was worth a shot..."
Examining the contents again, the blonde haired man quirked a brow. He pulled something else out of the bag, holding it between his fingers.
"This..."
The tiny object seemed to sparkle, even in this place of darkness.
"It's just a piece of junk," Rena piqued up, frowning.
Aoi laughed, "No no no... This ain't junk, kid." He held it out in his hand, keeping it in his palm. "It's a gummi block..."
The girl's eyes widened. She scooped the diamond-shaped orange block into her hands, keeping it safe in her palms.
"Then... we can get outta here!"
The man laughed, "Don't be stupid. We need more than one."
Rena frowned, handing it back.
"But maybe..." he examined it again, narrowing his eyes. "Where'd you find it?"
"Uhh... In town," Rena shrugged, "It was in one of the old buildings."
"Show me," Aoi grinned, "Maybe we can find more and get outta here!"
"Not in this storm, though," she sighed, "It's bad out there."
He shook his head, "No, we need to go now." Aoi pulled himself up from the makeshift bed, pocketing the gummi block. There was a glimmer in his eyes; something mad.
Seeing the man head towards the exit door, she charged after him, growling and snapping onto his wrist.
"It's too damn dangerous! There's too many monsters out there and, if they don't kill you, the storm will!"
"Don't care!" he hissed, slapping her hand aside, "There's gummi blocks out there and I don't care what it takes to get us off of this damn world!"