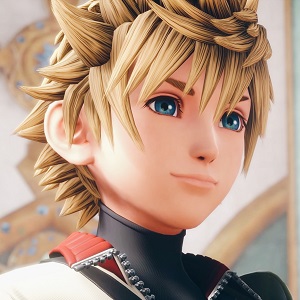 Joined

Oct 22, 2010
Messages

10,531
Awards

37
Location
His heart is still crippled, but that doesn't mean it can't be used to forge the X-blade. We don't know how much strength is needed to forge it, and MX could easily extract his heart and place it in another vessel (Kairi is a good candidate). Together, the two hearts would be more than enough energy to forge it. However, I don't think Sora would allow MX to extract it that easily, and neither would anyone else.
Did you forget that in order to forge the x-blade, both the light and the dark heart need to be at exact same strength?
Vanitas is the only known pure dark heart so far and if the injuries to his heart are not exactly the same as Ven's they won't be equal to forge the weapon.
Not to mention both hearts most likely being too weak to even initiate the fusion.
If you unite Kairi's and Ven's wounded heart...hmm, I wonder if that would then not already be too much on the light side.
Of course Sora would not allow that. He has at the moment no clue of it but knowing Sora I bet once he learns about it he'll do everything to keep Ven safe and later heal him. He protected Ven for over 10 years so he won't just let MX get his greedy fingers on him.
After all, those two hearts are deeply connected since Sora was born.
Which is exactly the problem, unless somehow that darkness is removed, I don't think he is capable of forging it.
MX can extract the darkness by cutting one's heart...he has shown with kid-Ven that he has absolutely no qualms of doing it and he would do it also with Aqua or Sora if he thinks it benefits him.