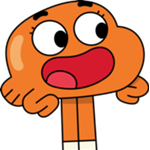 All right, don't have a crap attack
I'll be honest; I am terrified by this section. Why? Because this is the first game I have avoided almost all spoilers on. Which might explain me making a thread as opposed to trying to find the answer amongst all of the current threads. Make sense? Good.

So I have to ask, is Birth by Sleep a challenging game? As far as gameplay goes I mean. Because let's face it, half of the Kingdom Hearts 2 haters hate because the game didn't present a challenge like Kingdom Hearts 1. Which, I can understand. So, I hope to keep this thread as spoiler free as possible (which should be easy seeing as we're merely discussing gameplay and not the story).