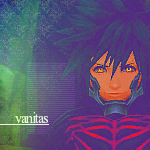 Hey everybody, Oathy here. We have a bit of news that, while a bit late, still is some very good news for us KH fans.
In the stats for top-selling video games released in 2006 in the United States, Kingdom Hearts II took a spot in the top ten! Not only that, but it's the only true RPG and the only Square-Enix contender on the list--not even Final Fantasy XII made the cut!
Madden NFL 07 - $11.8MM
Kingdom Hearts 2 - $2.9MM
NEW Super Mario Bros - $5.5MM
...