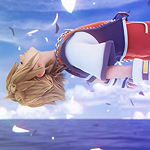 Keyblade wielders, may the light find you well as always! Welcome to this week's issue of Kingdom Hearts χ[chi] maintenance update report!
Happy New Year! At 1st January midnight, the Rodeo Riders are replaced by the Rush Sheep to commemorate the Year of the Ram. A new Premium Box has been added as well which contains the long-awaited Organization XIII's Black Coat!
As usual, let's get down to business and tackle on the maintenance update. It is thanks t...