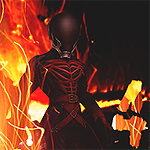 We are looking for Japanese translators! We would like for applicants to have not been self-taught, have a basic understanding of HTML, and have flexible hours to translate scans, videos, interviews, etc. The translators will be needed most especially during events such as the Tokyo Game Show.
If you meet the above criteria and are interested, you may e-mail the site staff at khistaff@gmail.com, or you may send a private message to Silh over on our forums.
We look forward to ...