Details

Published on January 29, 2013 @ 12:31 am
Written by Cecily
It's certainly been a while since our last THE WORLD ENDS WITH YOU update. Although we love all the amazing remixes and arrangements Composer Takeharu Ishimoto produces and shares with us, I'm sure we'd all like a refreshing break from these fine tunes. In that case, how about a new piece of artwork?
THE WORLD ENDS WITH YOU Live Remix was featured in the latest issue of Famitsu Weekly, accompanied by a brand new promotional artwork by Tetsuya Nomura! For those of you who don't remember, Live Remix is a mobile social game developed by GREE in which teams of Players defeat Noise and accomplish missions together with a competing team. It has still yet to be released, but many are looking forward to it eagerly and hope it'll soon reach western shores!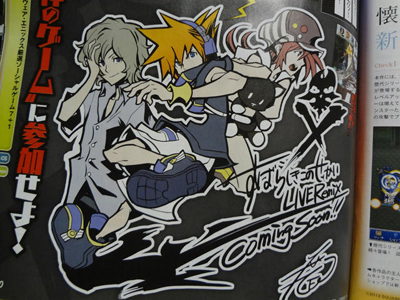 Source: ArikaMiz