★ More Proud Mode Quests Added!
We are happy to announce that Proud Mode Quests up to Quest 450 will be available as of Nov. 30, 2017 12:00 a.m. (PT) / 8:00 (UTC)!
Clear Proud Mode Quest 428 to obtain the new Diamond Dust Keyblade!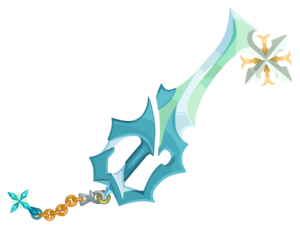 ---
Version 2.4.1 Update Notes
Thank you for playing KINGDOM HEARTS Union χ[Cross].
The app was updated to Version 2.4.1 on Nov. 27, 2017 at 10:00 p.m. PT / 6:00 (UTC).
Please see the below for a list of bug fixes implemented with this update.
■ Version Update Contents
- Fixed a bug where the end battle animation would slow slightly if a Spirit's Trick activated at the end.
- Fixed a bug where pressing the "Boosters" button on the character profile screen would cause the app to crash.
- Other miscellaneous bug fixes
---
Regarding Union Cross Boss Error (Nov. 29)
We have confirmed an issue where the Wretched Witch Union Cross multiplayer boss will regain large chunks of HP, and players will experience a server error message after defeating her.
We are currently investigating and working to address the issue.
We apologize for any inconvenience this issue may cause, and thank you for your patience and continued support of KINGDOM HEARTS Union χ[Cross]!
---
Follow us on Twitter for the latest news! @Daybreak_Town