Details

Published on January 2, 2019 @ 09:55 pm
Written by Cecily
KINGDOM HEARTS 3 will be releasing on January 29th, 2019. As the long-awaited conclusion to the ongoing Xehanort saga and the first in the series to be released on current-gen consoles, Kingdom Hearts 3 boasts a large variety of new Disney worlds, inventive gameplay mechanics and a mind-bending story that will have players glued to the edge of their seats at every moment. With such a highly anticipated title now within reach,Newsweek took the opportunity to interview Co-Director Tai Yasue on the game's development.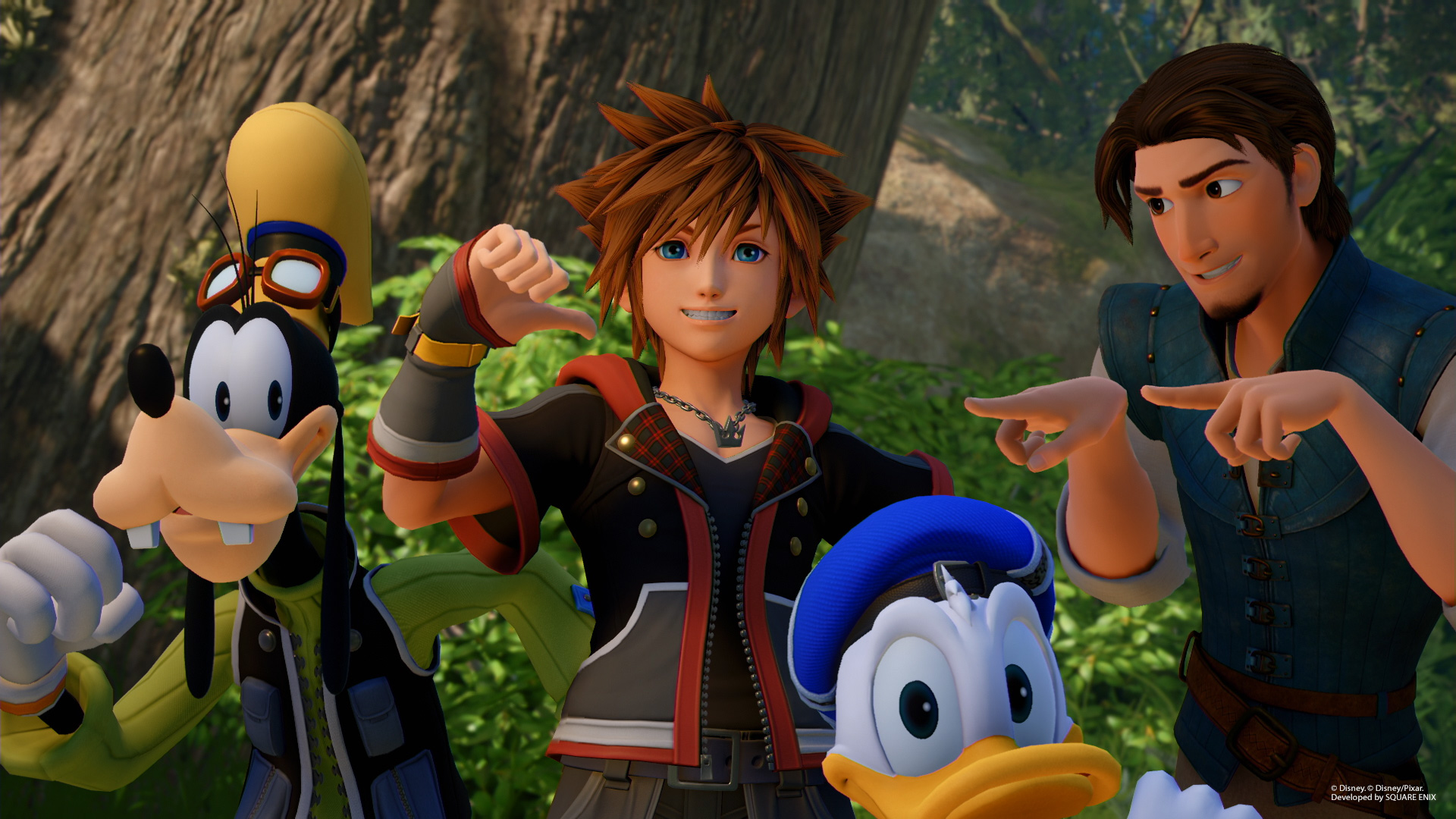 Kingdom Hearts 3 introduces two new mechanics to the series: wall climbing and abilities utilizing theme park rides in battle, dubbed "Attraction Flow". The wall climbing mechanic was born out of the desire to create worlds with opportunities to expand the height, scale and sense of discovery far beyond that of previous entries. Whereas for the Attraction Flow system, they wanted to create something unique to Kingdom Hearts, and one that is recognized as a quintessential part of the Disney experience.
Game Director Tetsuya Nomura came up with the concept, while I did the game design for the various rides, and the art team handled the artwork. From there, we had a team of 3D artists, animators, engineers and special effects artists working to implement the concept into the game. We wanted to make sure the rides had universal appeal, so we had weekly meetings with over 30 developers to discuss our opinions on game design and graphics, adjusting each ride until we felt we had really nailed it.
It can't be understated just how much love and care went into creating so many different worlds with their own unique flair and style, as well as bringing these beloved characters to life. However, development didn't come without its challenges.
It was similar to a roller coaster experience, with a lot of ups, downs and wild turns. Although at times it was a difficult and stressful experience, it was always exciting because we had a huge development team with specialists in so many fields. We had technical animators working full time on hair, engineers who could calculate and code the realistic movement of waves, and special effect designers who created dust particles in the air that would react to the movement of characters. We even had an expert who made dandelion seeds look extra fluffy!
Yasue has been involved with the Kingdom Hearts series for well over a decade now, and in that time, he's been able to work closely with Series Director Tetsuya Nomura. With someone like him at the helm, working on a major franchise like this certainly gets interesting.
I've come to expect the unexpected. Nomura is a creative force that takes us to unexpected places and it's been an exhilarating experience to expand on his vision. He has a lot of unconventional ideas, like the LCD mini-games that took us by surprise, but when we actually build on those ideas it somehow fits within the Kingdom Hearts universe in a fun way. It has taken some getting used to but I've learned to trust his ideas and run as far as I possibly can with them.
And of course, they had to ask what his favorite part of the game is. After years of working on Kingdom Hearts 3, there's nary a thing Yasue doesn't like, but if he had to choose, it'd have to be the Gummi Ship customization.
Compared to previous Kingdom Hearts games there's a lot more materials and parts to choose from; you can attach unique skins such as denim, cardboard, fire and cheese, and attach cute figures such as kittens and puppies. Don't ask me why but I'm currently trying to make a flying ramen stand that shoots fireballs.
Read the full interview on Newsweek.