Details

Published on July 19, 2019 @ 03:40 pm
Written by Arielle
Monogram International Inc. will be releasing a fourth series of KINGDOM HEARTS 3D Foam Key Rings in November 2019. These Kingdom Hearts keyrings will be sold at retailers in blind bags and will feature KINGDOM HEARTS 3 Sora, KINGDOM HEARTS 3 Kairi, Dusk Nobody, KINGDOM HEARTS 3 Mickey, Ventus, Dark Aqua, Vanitas, KINGDOM HEARTS 3 Riku, Marluxia, as well as exclusive chase Flood Unversed and Void Gear Keyblade keychains.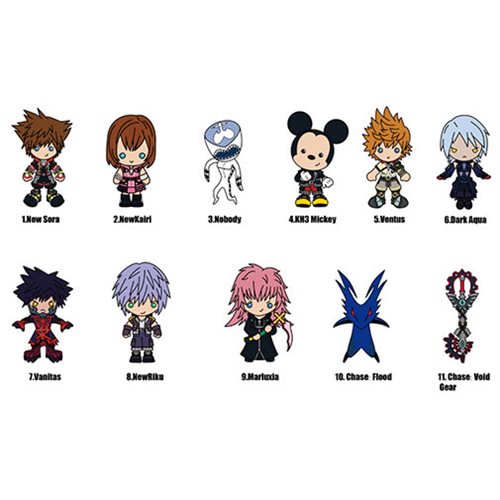 Remember to follow Kingdom Hearts Insider on Facebook, Twitter, and Tumblr for the latest updates on Kingdom Hearts Union χ [Cross], Kingdom Hearts III, The World Ends With You, and all things Kingdom Hearts!