Details

Published on June 16, 2016 @ 07:22 am
Written by Joey
It's probably the closest we're getting to a world wide release of Kingdom Hearts Unchained χ, but one year after it's English announcement, the game is now fully playable in 105 different locations around the globe! The official Kingdom Hearts Unchained χ twitter released a locations list, so have a look to see if it's available in your region: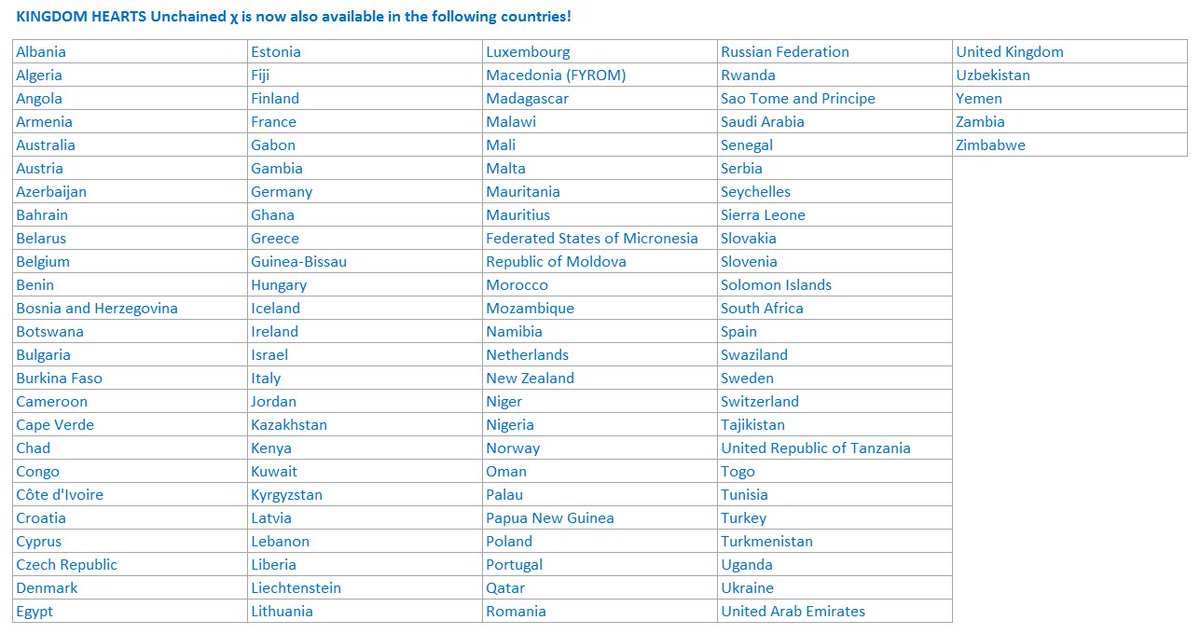 To celebrate, a free Aqua medal will be given to everyone who logs in between June 16 2016 (4:00am) to June 23 2016 (3:59pm) Pacific Time.
For the next 10 days all quests are 1AP each! So from June 16 2016 (12:00am) to June 26th 2016 (11:59pm) Pacific Time all new players can easily catch up to North America who is about to make battle with Hades!
There's also a special Upgrade campaign for all who purchase VIP Quests. VIP Quests are available once you purchase a discounted 3000 jewel pack. This campaign will reward you with hard-to-get medals so you can level up and evolve your favourite medals!