Details

Published on September 27, 2017 @ 05:31 pm
Written by PJ
First revealed at San Diego Comic Con back in July, the Kingdom Hearts Mystery Minis have now been fully revealed by Funko.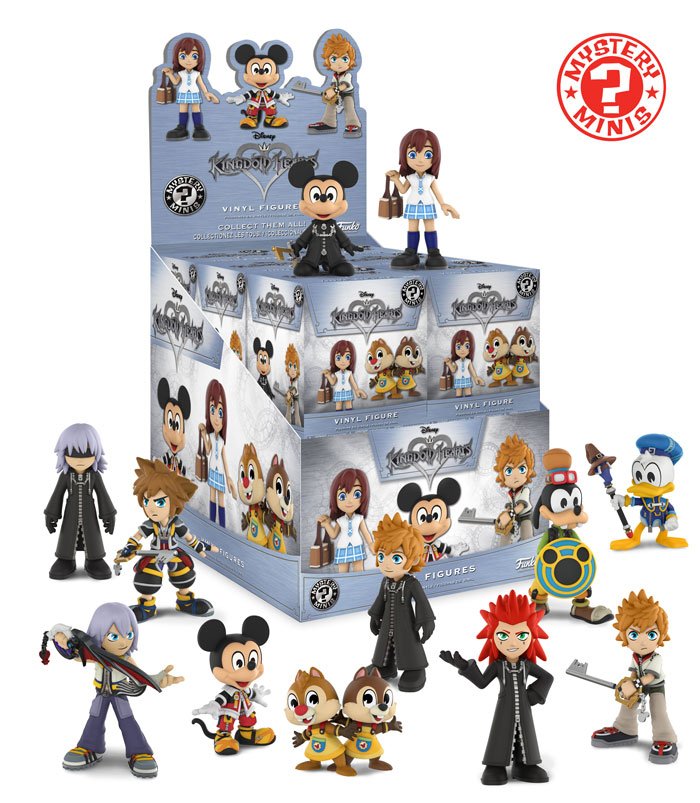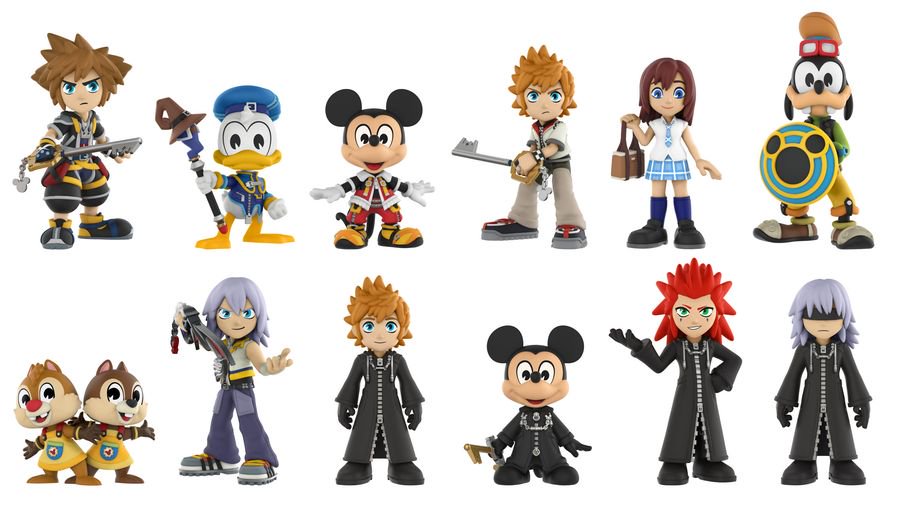 The Series Features Mystery Minis of KH2 Sora, Donald, Goofy, KH2 Mickey, KH2 Roxas, School Uniform Kairi, Chip and Dale, KH2 Riku, OrganizationRoxas, Axel, Organization Mickey, and Blindfolded Riku.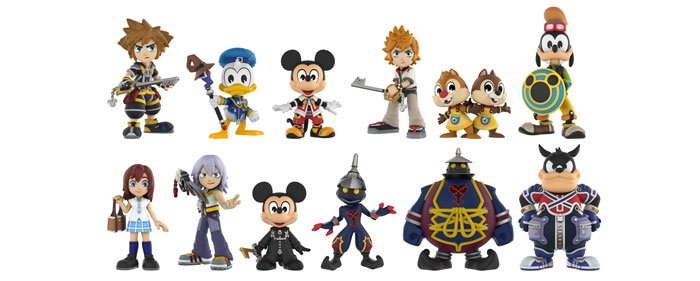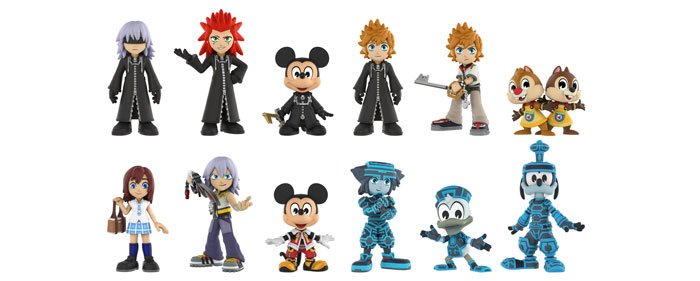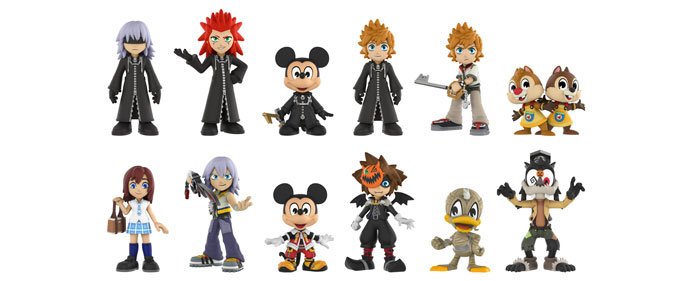 Additonal Minis are also available exclusively at various retailers: Pete, the Large Body Heartless, and the Soldier Heartless can be found in blind boxes in Gamestop, Space Paranoid variants of Sora, Donald, and Goofy can be found at Toys "R" Us and Halloween Town Sora, Donald and Goofy can be found at Hot Topic.
Remember to follow Kingdom Hearts Insider on Facebook, Twitter, and Tumblr for the latest updates on Kingdom Hearts Union χ [Cross], Kingdom Hearts 3 and all things Kingdom Hearts!
A previous version of this article linked to Ikon collectibles early Pre-Order listing, this article has been updated to reflect new information about the series.