Details

Published on February 11, 2015 @ 06:39 am
Written by Cecily
With less than 2 weeks to go before the 9th volume of the Kingdom Hearts II manga adaptation releases in Japan, it's about time we finally caught a glimpse of the cover artwork. As always, Shiro Amano doesn't disappoint, and masterfully captures the characters' feelings and emotions as they prepare for the final battle.
Thanks to Twitter user yossthan, you can view the artwork below.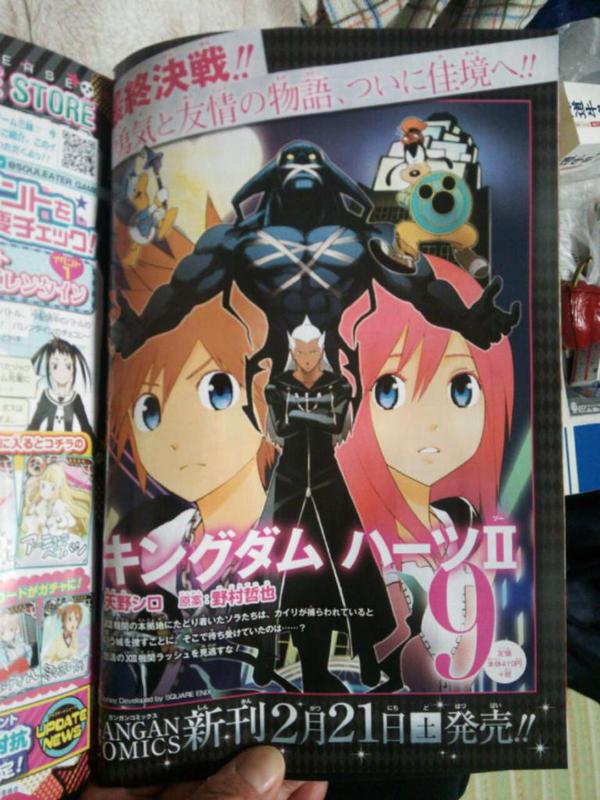 Kingdom Hearts II Volume 9 will be on sale on February 21, 2015 in Japan for ¥453 ($3.85 USD).