Details

Published on April 15, 2018 @ 09:40 pm
Written by Joey
During the opening remarks at the Dandelion Meeting, a new Kingdom Hearts 3 trailer was shown off. The events transpire in Twilight Town where Sora is given a game machine that will allow us to play various mini-games, such as Giantland.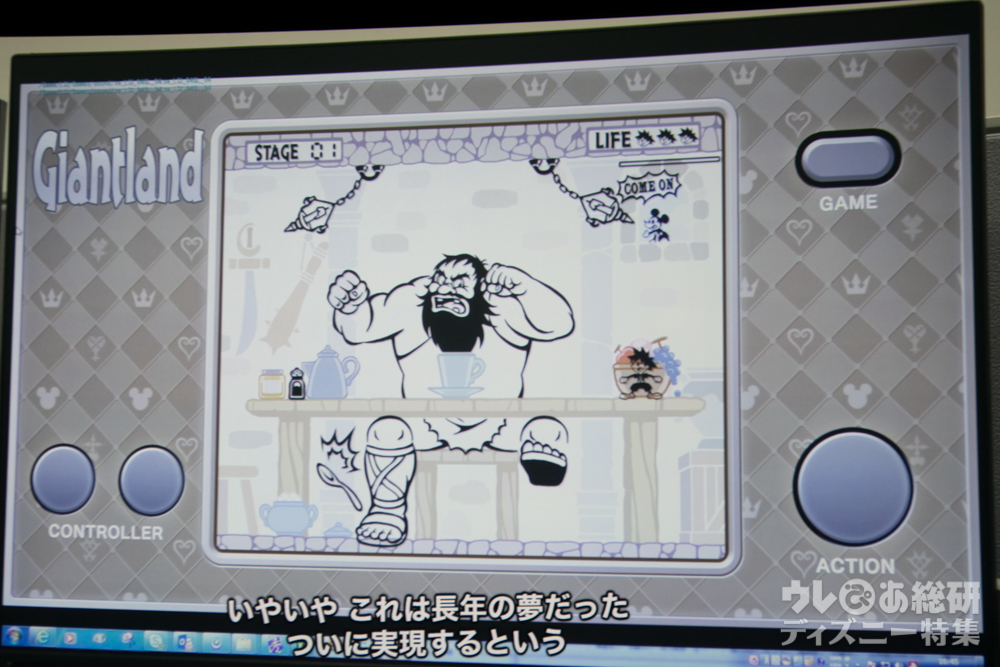 The scene shows Sora being handed a game machine by a random kid in Twilight Town; Donald and Goofy lean over to watch. Shows footage of Giantland, a hot dog toss game with Clarabelle Cow, Sora jumping around a construction site beating Pete with a hammer, rearranging pipes to collect eggs.
Zephyr has played the demo and has given his impressions:
The demo I played was Musical Farmer. There are chickens on the top that drop eggs into tubes and you have to guide them to the crates. The tubes need to be rotated if necessary. If they reach the crates, you can give them to Mickey or Minnie on the right/left side respectively. The crates can only hold 6 eggs at a time. You have 2 or 3 crates depending on difficulty. The stylization is very Game & Watch-esque. You get points when you hand the eggs to Mickey/Minnie.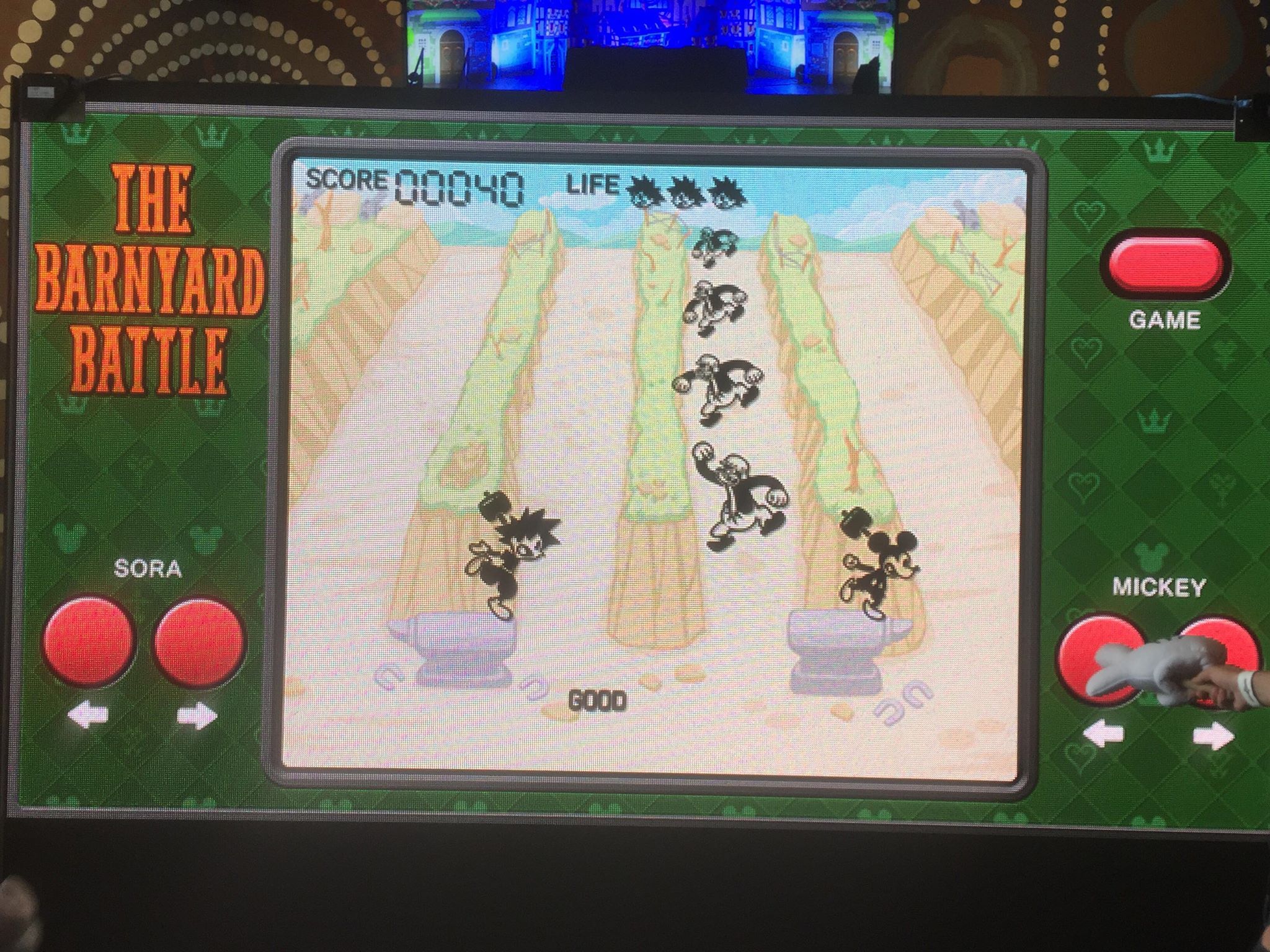 Sign has played Barnyard Battle:
Sora and Mickey stand on two anvils at the end of 4 rows. Turn them left and right to smack enemies with a hammer as they come down. You have 3 lives; miss too many times and you'll lose.
There are over 20 LCD games available to play in Kingdom Hearts 3. Some of them are available to demo at the Dandelion Meeting.
Don't forget to follow Kingdom Hearts Insider on Facebook, Twitter, and Tumblr for the latest updates on Kingdom Hearts Union χ [Cross], Kingdom Hearts 3 and all things Kingdom Hearts!