Details

Published on March 2, 2023 @ 03:47 am
Written by Arielle
The third volume of Shiro Amano's manga adaption of KINGDOM HEARTS III is set to release March 10, 2023 in Japan for 790 Yen (approx. $6 USD). The upcoming volume will cover Sora, Donald, and Goofy's time in Tangled's Kingdom of Corona and Toy Story's Toy Box.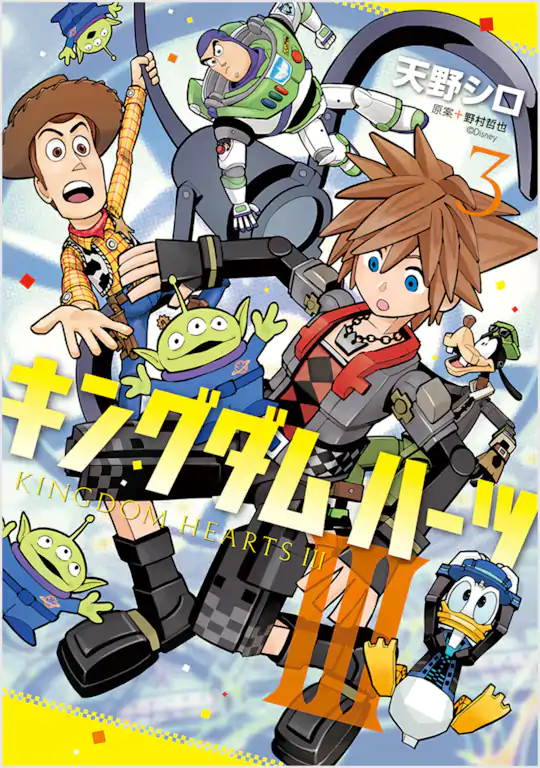 The current chapters of the ongoing series is available to read for free on Square Enix's GANGAN Online in Japanese, and is currently being published in English by Yen Press.
Follow Kingdom Hearts Insider on Facebook and Twitter for the latest updates on Kingdom Hearts Missing-Link, Kingdom Hearts IV, and all things Kingdom Hearts and The World Ends With You!