Details

Published on April 18, 2017 @ 01:00 am
Written by Arielle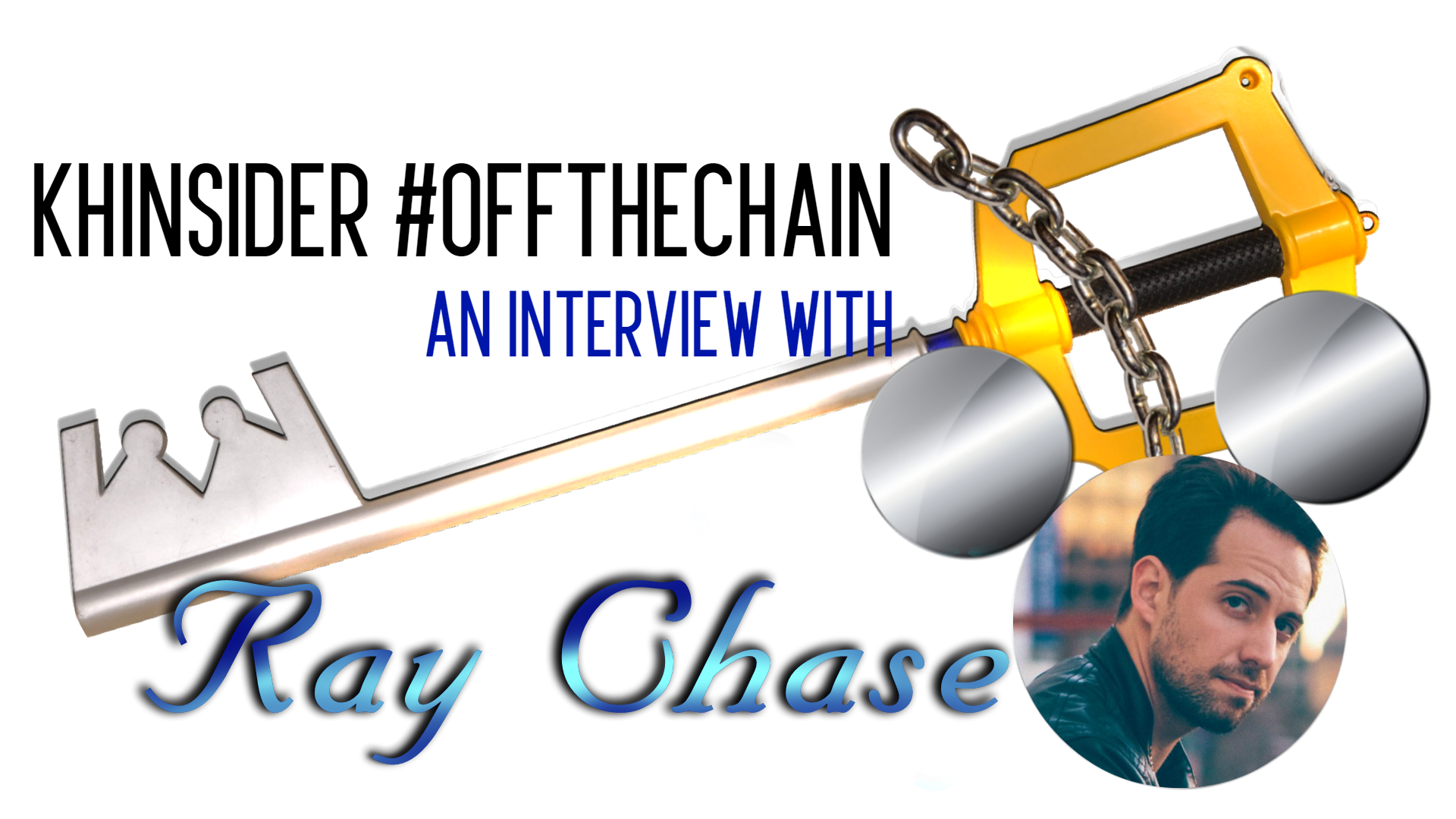 For this episode of our new interview series, we talk to the Master of Masters himself, Ray Chase!

Ray tells us about his background, working on Square Enix games like World of Final Fantasy, Final Fantasy XV, Kingdom Hearts and NieR: Automata. Ray also answers your questions and takes the time to learn all about the lore of the series in a new segment we're calling "Filling In The Blank Points"

Take a listen, and tweet at us using the hashtag #OffTheChain to let us know who you want to hear from next!
Follow Ray on social media under the username @RayChase, and follow along with the Twitch channel he's set up with Max Mittelman (Luxu in Kingdom Hearts Back Cover) and Robbie Daymond (Prompto in FFXV), Loud Annoying and Very Annoying.
Special thanks, again, to geekbeatradio.com's Rob Carballo. May your heart be your Galdin Quay!

Right click to download or open in new window
(In case you were curious, the sketch Dandelion sent to Ray can be found here)
Follow Kingdom Hearts Insider on Facebook, Twitter, and Tumblr for the latest updates on Kingdom Hearts Unchained X, Kingdom Hearts 3, Kingdom Hearts HD 1.5 + 2.5 ReMIX and all things Kingdom Hearts!