Details

Published on June 13, 2018 @ 07:15 pm
Written by PJ
It's been a subject of speculation for a while now whether Kingdom Hearts III's international version would receive audio dubs in other languages besides English. We previously posted an article on the subject not looking likely. Now, Square-Enix's German EU store site confirms that the although there will be various text options, there will only be English audio.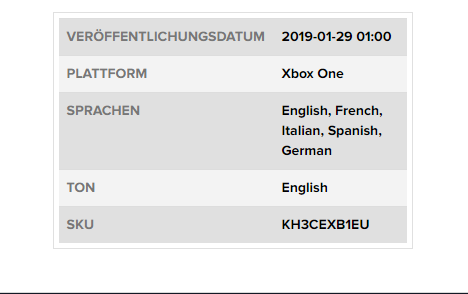 This comes as a somewhat expected disappointment, as Kingdom Hearts hasn't had multilanguage audio since Kingdom Hearts II.
You can see the details for yourself here. We will update you as we learn more.
UPDATE:
IGN France confirms this, saying:
"On JVTV [live streaming show], Square-Enix France's managing director Florent Moreau confirms the absence of french dub for Kingdom Hearts 3. There will only be English and Japanese audio."
To clarify: this means that Kingdom Hearts III is only being recorded in English and Japanese. Not that you can switch between both audio tracks in the final game.
Kingdom Hearts III releases January 29th, 2019, worldwide, on the PS4 and XboxOne consoles. Follow Kingdom Hearts Insider on Facebook, Twitter, and Tumblr for the latest updates on Kingdom Hearts Union X[cross], Kingdom Hearts III, and all things related to Kingdom Hearts!