Details

Published on May 22, 2018 @ 06:52 pm
Written by Cecily
Update: PC Games's video editor has deleted his commented and they have put out another statement saying it's not an official confirmation from Square Enix.
It's been a matter of concern whether or not the long-awaited KINGDOM HEARTS 3 would receive more than Japanese and English voiceover. The original Kingdom Hearts and Kingdom Hearts 2 had been dubbed in French, German and Spanish, but all subsequent titles have only received appropriate language subtitles for each region. When the HD remasters were released, fans were dismayed to find that all other voice tracks but Japanese and English have been removed, as Square Enix opted for consistency within the collection.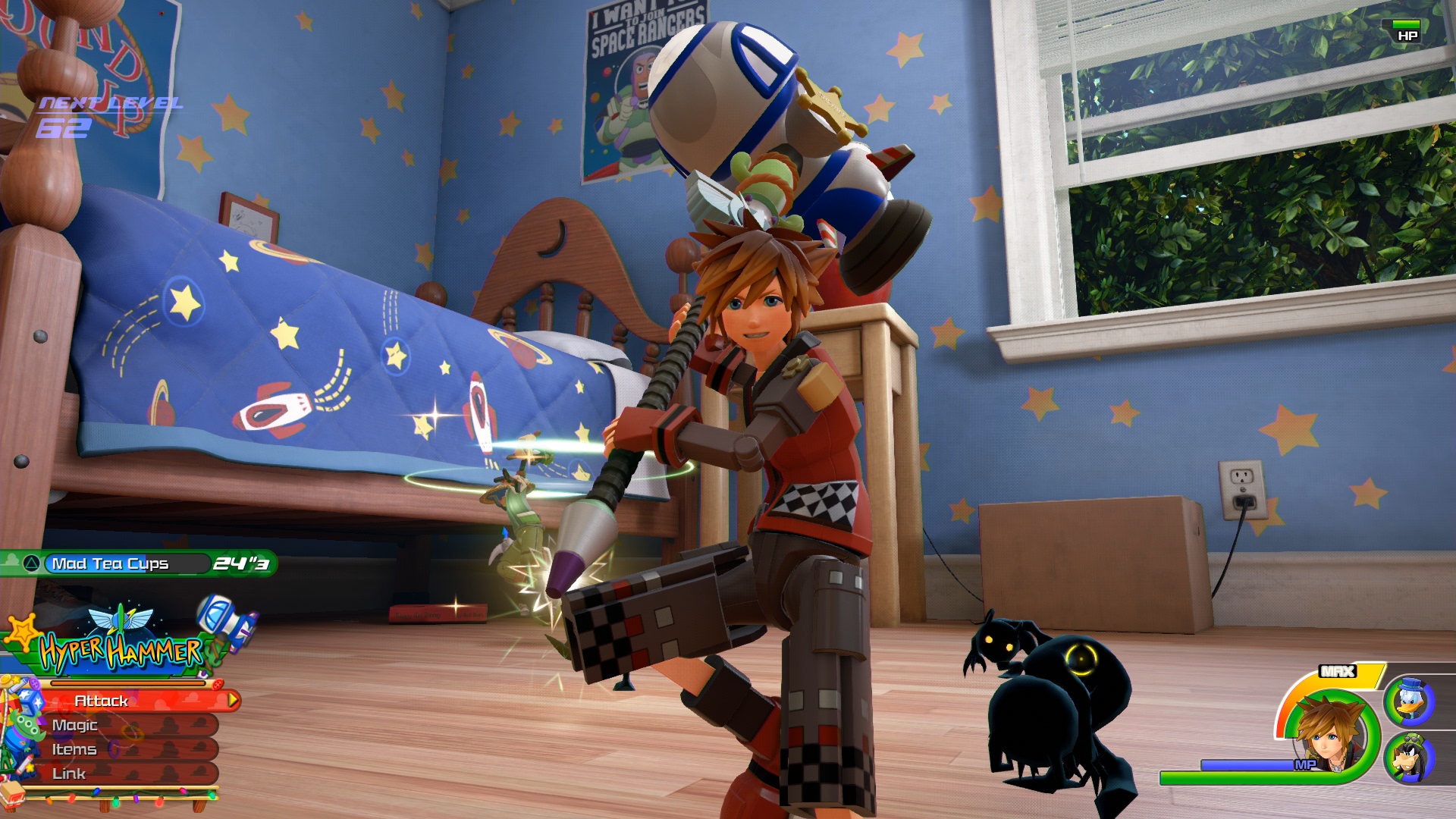 But those who yearned to hear their favorite characters in their native tongue again continued to reached out, hoping that they might convince Square Enix and Disney to at least consider bringing back European dubs for one final game.
With the recent Kingdom Hearts 3 Premiere Event in Santa Monica, German gaming news site PC Games took the opportunity to ask Square Enix developers and PR staff about this possibility, which they then addressed in the comments of their preview video.
"No, only English voices with German subtitles. Starting with the new HD editions, Square Enix decided against dubbing Kingdom Hearts".
Square Enix has yet to make a formal announcement about what subtitle and voiceover options will be available in Kingdom Hearts 3.
Thanks to Muke for the news and translation.
Source: PC Games