Details

Published on May 30, 2019 @ 07:10 pm
Written by Arielle
Funko POP News has shared on their Twitter that a series of new Funko POP! figures will be releasing later this year from Kingdom Hearts 3, including Aqua, Axel, Kairi with hood, and Sora with shield. The upcoming KH3 Funko POP! figures are tentatively slated for release in Sepember.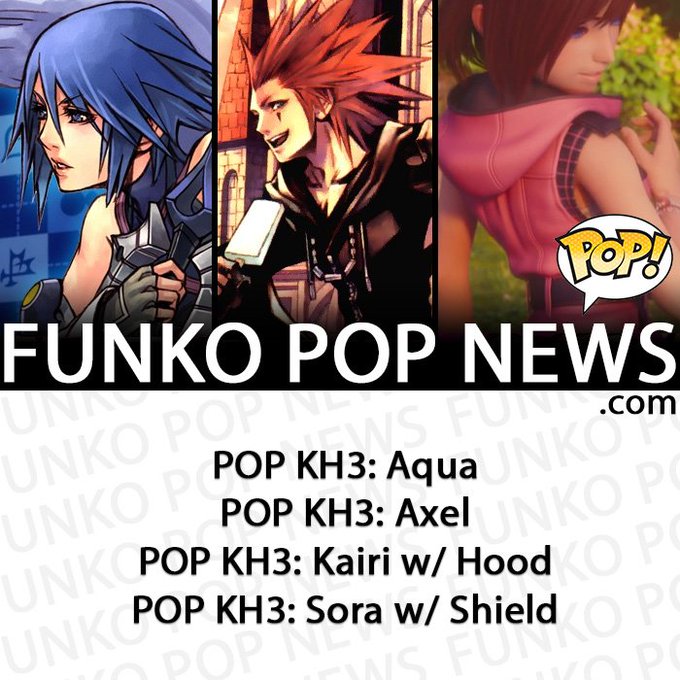 Follow Kingdom Hearts Insider on Facebook, Twitter, and Tumblr for the latest updates on Kingdom Hearts Union X[cross], Kingdom Hearts III, and all things related to Kingdom Hearts!