★The Moon Gem Challenge is here!
Complete these difficult quests to get fabulous rewards!
■ Event Period:
Jan. 11, 2018 12:00 a.m. to Jan. 17, 2018 11:59 p.m. (PT)
Jan. 11, 2018 8:00 to Jan. 18, 2018 7:59 (UTC)
Players who manage to complete the quest objectives will receive a Moon Gem, a Fantasia Mickey B Medal, and Magic Mirror Medals!
But be careful, if you fall in battle you will not be able to continue!
*Moon Gems are required to strengthen the Darkgnaw, Missing Ache, and Diamond Dust Keyblades, obtained through Proud Mode, beyond level 26.
Battle your way through to receive these great rewards!
---
Story Quest Update! (Jan. 11)
★ New Story Quests Added!
We are happy to announce that 15 new story quests will be available as of Jan. 11, 2018 12:00 a.m. (PT) / 8:00 (UTC)!
---
After completing the beach mission, the five Keyblade wielders relax and deepen their bonds of friendship.
Meanwhile, however, the destiny of a single girl is set into motion...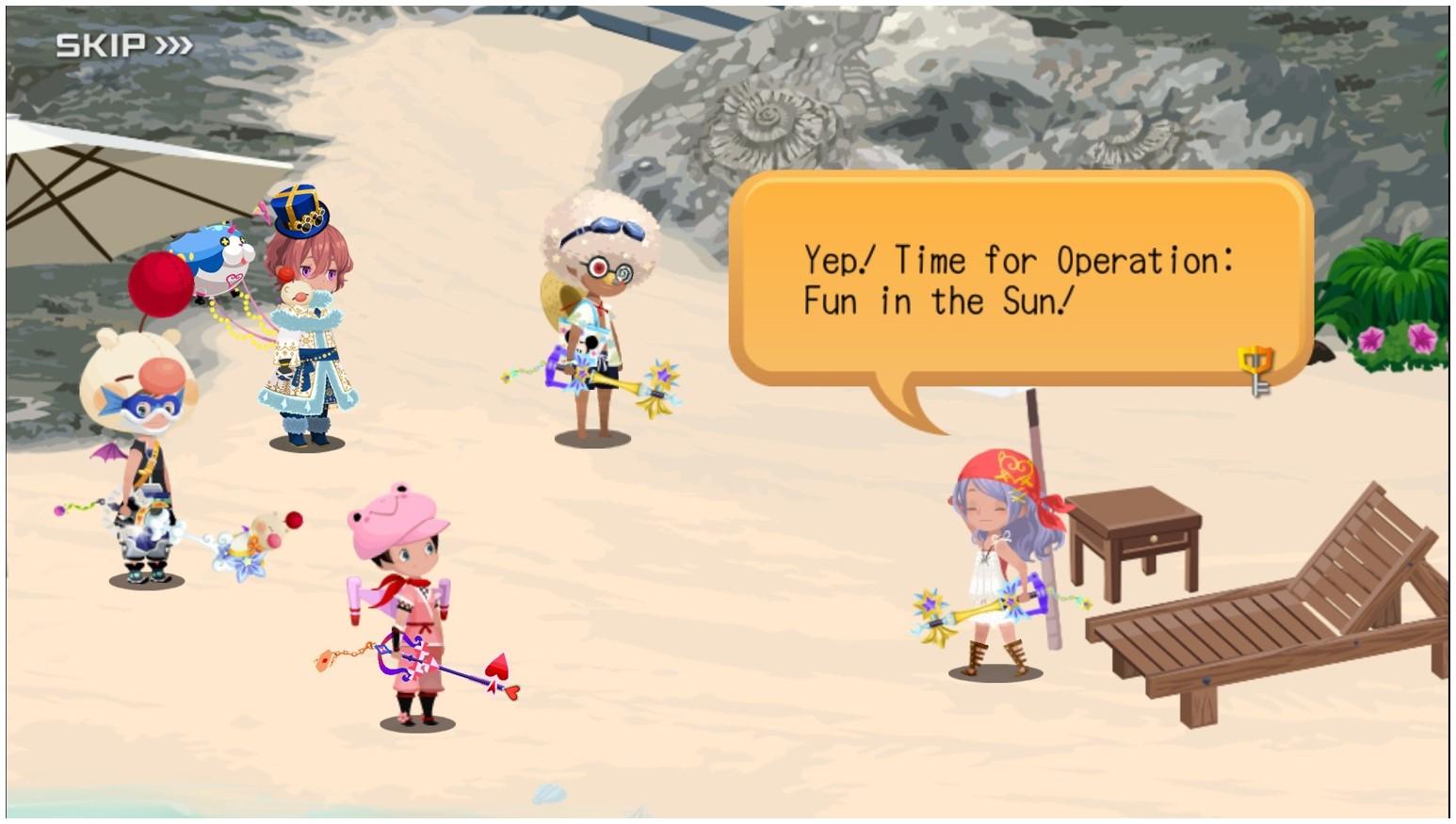 The five Union leaders gather at the edge of the world, where the story of "Union Cross" begins to unfold before them...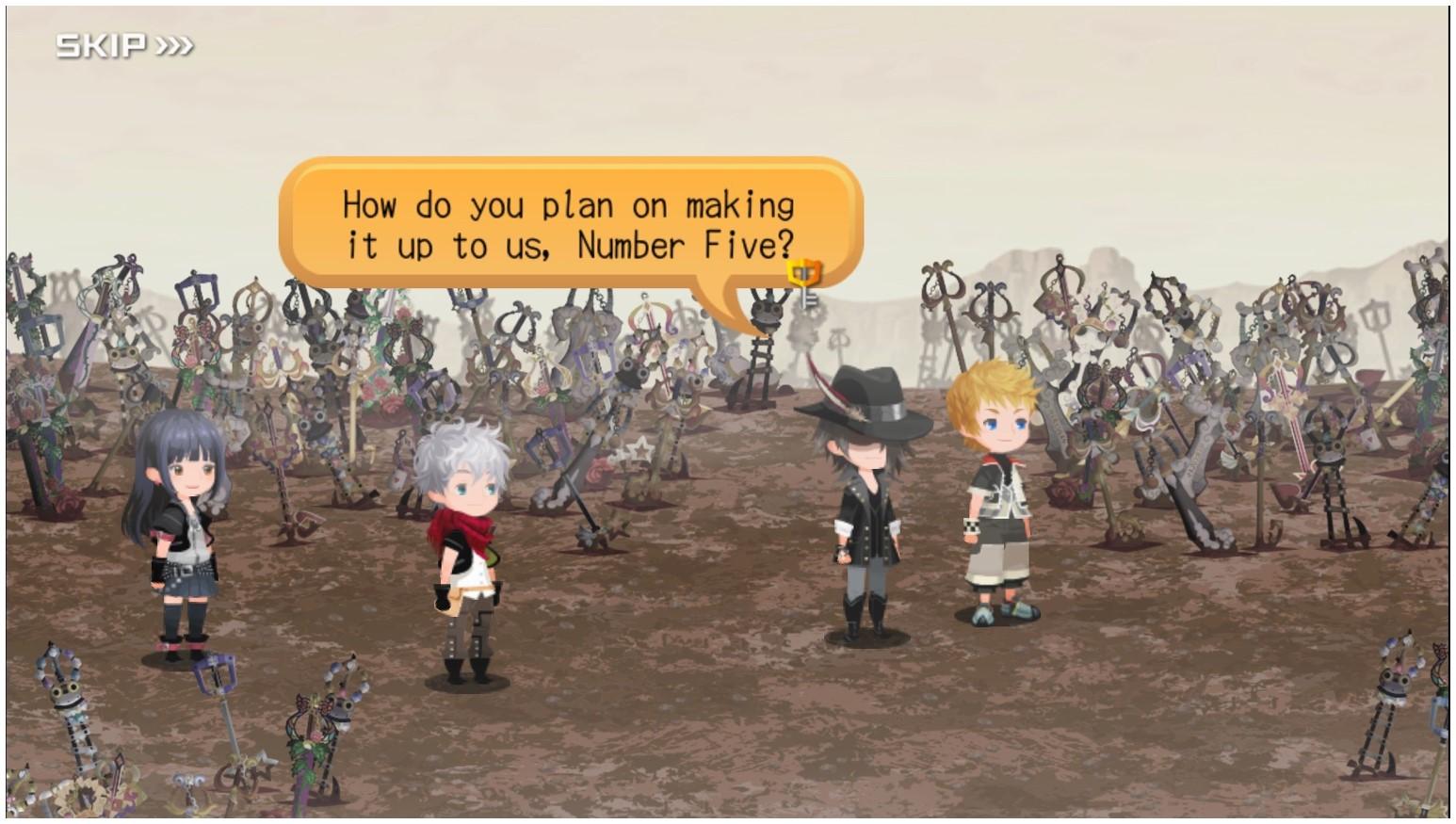 ---
DuckTales Medals Coming Soon
Four new medals based on the 2017 reboot of Disney's DuckTales will be coming soon. The medals include Launchpad McQuack, Webby Vanderquack, Uncle Scrooge, and Huey, Dewey, and Louie.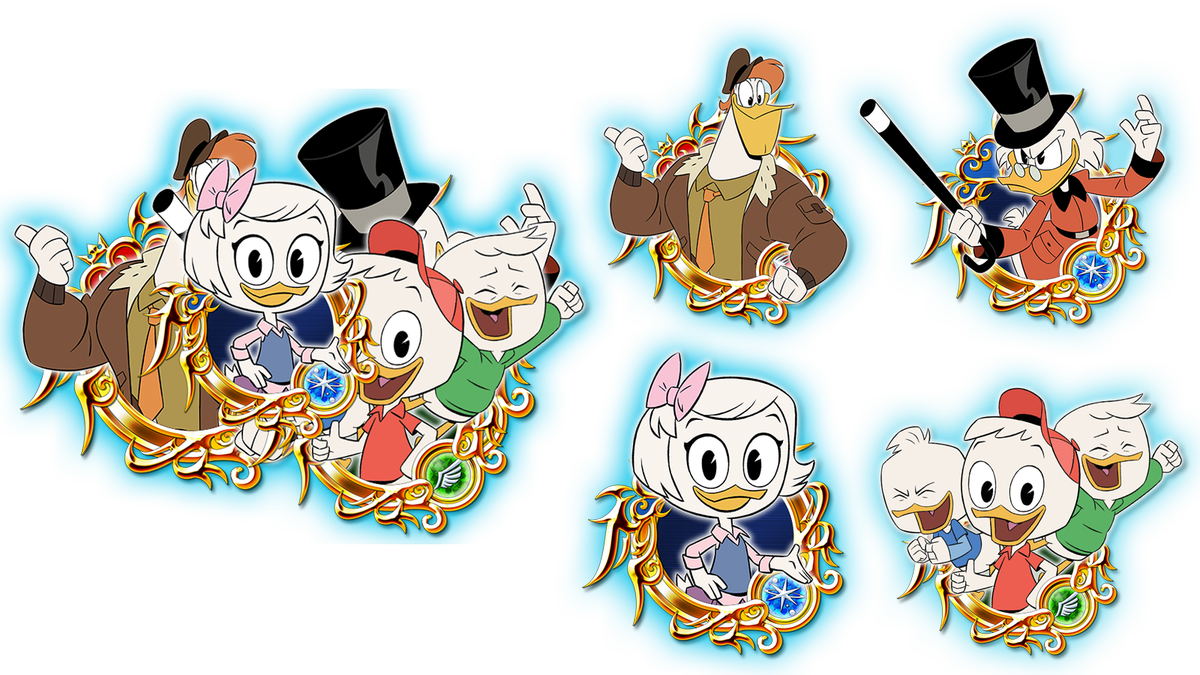 ---
Follow us on Twitter for the latest news! @Daybreak_Town