Details

Published on October 4, 2017 @ 03:20 pm
Written by Cecily
Square Enix is opening up a cafe in Osaka, which will open on October 14! To celebrate, they will be hosting a preview night on Friday, October 13 from 18:00~21:00 JST at the cafe, located on the 1st floor of Osaka Umeda Yodobashi Underground. Entrance will be free for the lucky 40 attendees.
Those interested have until 23:59 on Monday, October 9 to apply. Winners will be announced on Tuesday, October 10.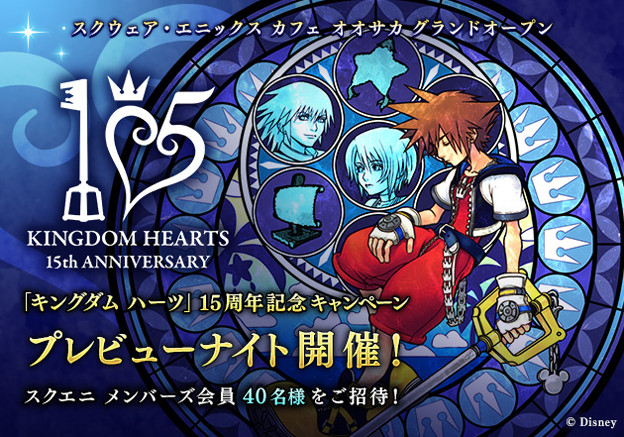 Description translated by goldpanner:
Square Enix Cafe Osaka Grand Opening
Kingdom Hearts 15th Anniversary Celebration Campaign Preview Night to Commence!

The Square Enix Cafe, created with the concept of a 'theme change', is to make a grand opening October 14!

To celebrate the 15th anniversary of the KH series, for the duration of the event the cafe will be decorated with KH art - a space in which you will be able to immerse yourself in the world of KH.

40 Square Enix members drawn by lottery will be invited to attend this special event. The development staff are also planning to attend on the day.

We await your entries.
The application form can be found here.
In addition to preview night, the three Square Enix cafes - ARTNIA, the original SE cafe and Cafe Osaka - will host a joint campaign to commemorate the KH15 anniversary. ARTNIA will host it from October 14 ~ December 14, the SE cafes from October 14 ~ November 10. Ticket sales start on October 6.
Various coasters and luncheon mats with Kingdom Hearts-themed designs will be used during this period: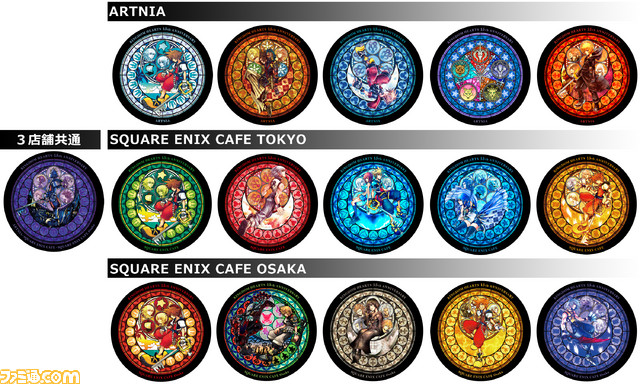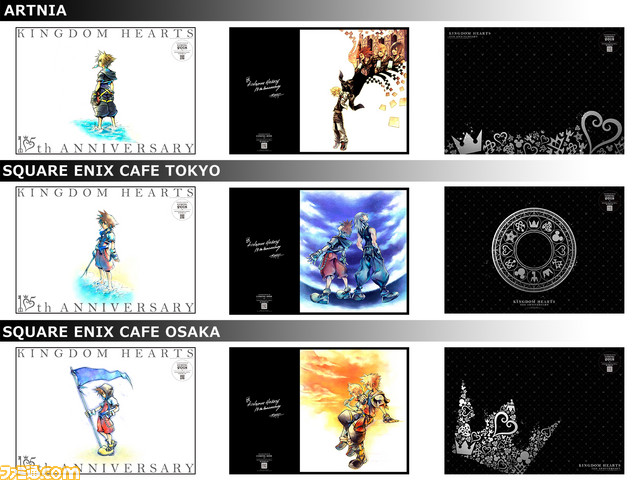 Source: Famitsu