Details

Published on February 10, 2018 @ 05:04 pm
Written by Cecily
The KINGDOM HEARTS Fan Event at D23 Expo Japan 2018 didn't just cover KINGDOM HEARTS 3. Some new information regarding KINGDOM HEARTS Union X was also revealed.
Translations below thanks to Saken.
About "Kingdom Hearts Union Cross", there were updates on its progress, as well as Nomura talking with fellow Staff about future developments.

Here's an excerpt of what was said:

They are planning Player vs Player contents to work like the current Co

losseum. It will not be real time battles. Planned for release sometime in Spring

About linking Union Cross and Kingdom Hearts 3. They are planning to have something like if you play Union Cross, something special will occur in KH3 etc.
About the link with KH3 again, Nomura calls it "Project Xtrace". KH3 and Union Cross will closely bind together. We will understand what this means this year.
Union Cross' main scenario will henceforth rapidly develop.

Ventus is "that Ventus". If you play KH3 then it will all connect.

Up until now, Union Cross has been using worlds that we have already visited in existing titles, however from here on out, the worlds that appear will be completely new, unseen before in previous games. At that point, the story will suddenly progress on and change, as will the playable content.
Additionally, players will also receive The King KHIII Ver [EX] as a login present to commemorate the event!
The King KHIII Ver [EX] [All Targets | 3 SP cost] For 1 turn: Increases Upright Attack by 1, Reverse Attack by 1, Power Attack by 7 and decreases enemy Power Defense by 3. Inflicts 2 hits that deals more damage with more HP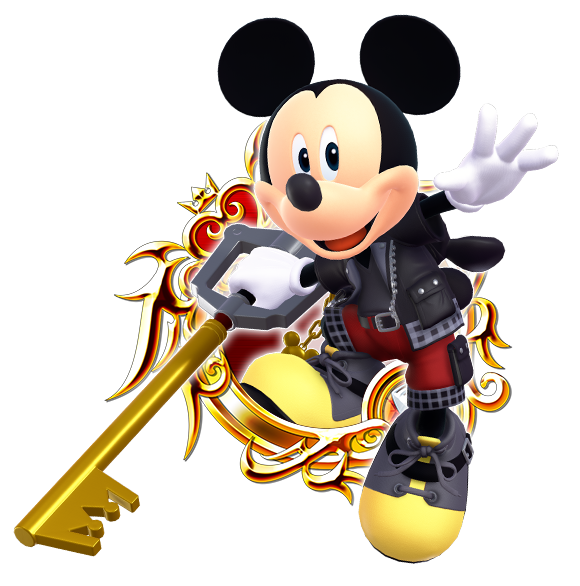 Source: GAME Watch