Details

Published on June 24, 2015 @ 04:47 am
Written by Cecily
In case you missed the news from this morning, leaks from this week's issue of Famitsu Weekly have surfaced! This week's issue features follow-up interviews with Tetsuya Nomura for Kingdom Hearts 3 and Final Fantasy 7 Remake, as well as Hiroki Chiba for World of Final Fantasy.
We learned from the leaks that the Kingdom Hearts 3 interview will go into more detail about the gameplay and current state of development, so be sure to stay tuned! We'll have translations of the interview in full as soon as the issue has been released.
Additionally, it offers a complete look at Sora's brand new outfit, which you can view below!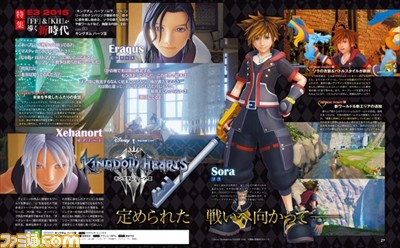 Source: Famitsu Weekly