Details

Published on January 2, 2019 @ 08:34 am
Written by Joey
Here's a special one for fans of Disney history.
Back in 2007, Disney and Pixar had plans to create a promotion alongside Costco featuring bottles of Bourgogne Chardonnay wine with a Ratatouille label on it. The promotion was meant to roll out in August 2007, however the LA Times reported back in 2007 that the promotion was cancel due to complaints from California winemakers and opponents of underage drinking. The Decanter published the image of the label, which showed Remy the Rat holding a glass of wine. The label was also included in the film in the background of the closing scene, although the poster showed Remy holding a glass of red wine.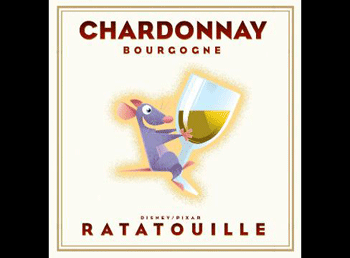 Flashforward to today and eagle eyed Kingdom Hearts fan u/Enfero posted on Reddit about the wine label living on in Kingdom Hearts III. For you see, players can unlock a special Ratatouille Keyblade within Kingdom Hearts III, no doubt for completion of the mini-game that sees Sora helping Remy the Rat cook meals in Scrooge McDuck's restaurant.
The sides of the Keyblade feature two bottles with this label, which are then used during a Keyblade transformation to pour wine into a frying pan, which Sora then uses to thwack over the heads of his enemies.

It's nice to see some of the hidden past of Disney being revived for Kingdom Hearts III. With Disney providing heavy involvement in the game, fans should expect a lot more Disney than before, including even more easter eggs like this.
Follow Kingdom Hearts Insider on Facebook and Twitter for the latest updates on The World Ends With You, Kingdom Hearts Union χ [Cross], Kingdom Hearts III and all things Kingdom Hearts!