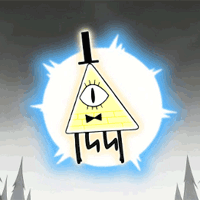 Joined

May 12, 2004
Messages

7,091
Awards

18
Location
Website
TRACES OF REALITY
[a kingdom hearts roleplay -- sign-ups/ooc thread]

tick tock goes the clock, and what now shall we play?
tick tock goes the clock, now summer's gone away?
tick tock goes the clock, and all the years they fly
tick tock and all too soon, you and I must die

[overture]

Imagine if you had a chance to go back and change your fate... Would you do it? No matter the outcome -- good or bad -- would you change your past? Fate gave a man another chance and, in doing so, he brought about an age of darkness and has created a parallel world.

The worlds are ruled by a man named Monte, who changed the outcome of one battle to turn the odds into his favor. Now, the worlds are in ruin, trapped in darkness underneath red skies. Warriors are hunted, especially those who wield Keyblades, by creatures of his own design: Totemas.

A war has begun in this universe, a fight to end the reign of Monte and his Totema monsters. But, when they control every world and have brought all of them to ruin, how can such monsters be stopped?

There may be one way: in the original universe. This parallel universe is not meant to exist, being a time paradox in itself, where time is frozen at 5:02 in the afternoon. Some realize this and believe that they can find a power to destroy Monte and return things to the way they were. They must find a way to get into the original universe and find the key to destroying this madness, but they may end up bringing their original selves into this alternate reality.

No one can exist in two places at once. If two of the same people exist in the same world, a time paradox is created -- one that could destroy them both.

How can you destroy something so evil if it means destroying yourself?

ABOUT
​
This idea stirred out of a number of things, namely a certain TV show that I have a mad love for (*whistles*) and the fact that I love these RPs far too much. Now, thanks to everyone in the Traces OOC thread and all of their suggestions and ideas, here's the final RP! (And supersuper thank you for everyone who helped me with this idea! ;w


This story takes place around the time of the second and third RPs. Nothing specific, everyone in the original universe is just hanging out at one world at this point. (Woo non-canon RP!
) All characters are welcome -- original, canon and possibly some non-KH characters -- and everyone is definitely welcome!




MAIN RULES​



Literacy/post length -- As long as your posts are legible, it's cool. For post length, go with what you're comfortable with! However, just keep them things from getting spammy, please keep your posts at a minimum to 1 - 2 four-sentence paragraphs.
Godmoding/powerplaying -- I'm pretty lenient about this, but if it gets out of hand, you will be kicked out. (The only time that it's okay is if you're controlling someone else's character with their permission.)
Activity -- You are required to post 2 - 3 times per week, depending on the activity of the RP. If you get busy, send me a message and we can arrange someone to take control over your characters when you're too busy, or I can give you a summary to help you jump back into the RP. (You do not have to drop out because you're busy! Just let me know that you're busy and I'll make accommodations for you! )
Have fun! -- The most important rule! Make sure you have lots and lots of fun! >w<
MISC. RULES​
Mary-sues/gary-stus will be rejected -- Don't make your character perfect, flawless, ultra powerful, etc. Give your characters flaws!
Romance, violence, blood/gore, swearing, etc. is fine, but keep everything PG/PG-13 and within the forum rules -- Just keep in mind that there's kids on this site. Censor what you need to, if you must include something.
Keyblades -- Just like in the other Traces RPs, and for story purposes, only 3 Keyblades are allowed. Be warned that these Keyblades may already be reserved by other RPers in the Traces RPs.
Series continuity -- You do NOT have to be apart of the other Traces RPs to join this one. Everyone's welcome! Any canon characters (from KH, Disney, Final Fantasy) are also welcome.
If you read through this list of rules, include this phrase with your template: "Tick tock goes the clock". (And thank you for reading through all of these rules! ;w

If you have any questions about a rule, let me know! I am not strict and I pray that I'm not mean or intimidating (i'm really nice, i swearrrrrr ;~
, but these rules are there to keep things running smoothly!



FAQ​

Just in case I missed anything, here's a few answers for possible questions that might come up.

Why are two of the same characters going to show up?
The RP is going to start out in two places: in the original universe (most likely in Hollow Bastion) and in the alternate universe. At some point, the characters from the original universe will end up in the AU world.

Do I have to play two versions of the same character?
No, but it's recommended. If you only want to play one character, go with one in the AU world, since the majority of the RP will take place in that world.

Do I have to play an original character?
Nope! Any KH character is welcome! If you're only playing an AU version of them, change their personality and background a little bit.

Can I reserve a canon character who already appears in the Traces RPs?
Yes, but if someone is already playing that character in Traces of Chaos, they get first dibs. After the RP starts, all characters who appear in ToC and haven't been claimed in this one can be played by anyone.

If we're new to the Traces RPs, is there anything that we need to know?
The Keyblades that are wielded by the OCs aren't necessarily good Keyblades (the twilight keyblade accidentally may have destroyed some things before...), the story takes place in a random point during the second RP. This RP is technically non-canon and doesn't affect the other storylines.

For specific characters, there's Monte, along with his Totema monsters. Monte is a wicked, evil dude from a world called Cucio Bay and the Totema were once human before they were turned into monsters through Monte's experiments. (For more info, bug Kingdomkeylight!
DO ITTTTT)

For events, the only major event that you need to know about is the fight between Monte and the original gang of characters from the first RP. [Bonus: here's the start of the fight! (BAD WRITING AHH D8)]

Do we have creative freedom in this RP?
Of course! The only planned bits of the story are what happens at the beginning and the resolution to the time paradox. Everything else is undecided and up to you guys!

How is the time paradox going to be resolved?
By the erasure of the alternate universe, caused by the change of a particular event. You just might need a time machine to do that...

Is a certain bowtie-wearing madman going to show up at some point?
WHAT. THAT'S MADNESS, HOW COULD YOU THINK OF SUCH A THING *quietly reserves his character lalala*

Can characters from non-KH (or Disney/Final Fantasy) properties show up?
Depends on the character and what property they're from. I personally don't like outside characters in Kingdom Hearts stories, but Doctor Who characters can possibly show up, though it's a slim chance. If you REALLY want to play a non-KH character, you seriously have to convince me.

Let me know if you have any more questions! I'll add them to the list! >w<



TEMPLATES​
TAKEN CHARACTERS​
If you read through all of this ridiculous text, CONGRATULATIONS! YOU GET A COOKIEEEE


So yeah, once we get a few people to join in, we'll start!
Last edited: