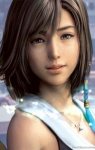 ~ ♥~ Grand Summoner~ ♥~
Joined

Jan 3, 2006
Messages

7,400
Awards

4
Location
Hello and welcome to all, in light of Hidden's absence (and with permission, of course) I will be your temporary host, filling in until Hidden comes back and is able to give you the interviews you all so love. I am Eva, longtime member and ghost of KHI's Roleplaying section, here to open the minds of the mysterious members that prowl our threads.
Once again this will be the current thread for Nominations, you are more then welcome to nominate whomsoever you desire, no limitations on who and how many you want, as well as maybe a short 'why I'm nominating this person' and such. As the previous polls tend to fill up quickly, the ones who will fill in the slots will be based on
the people with the most nominees
. "What if there are people who have the same number of people nominating them," you ask? No need to fret, I'll just copy Hidden and base it off of previous votes and the like.
Looking forward to your nominations~
UPDATE
As of 5/7/2014 This thread has changed from Nominations to Voting~
Last edited by a moderator: