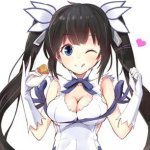 Joined

Oct 30, 2006
Messages

2,733
Awards

4
Location
It didn't dawn on him until that moment that he probably could or did offend her. however the response he received wasn't close to what was expected. she pulled out a flask of some sort of liquid, though from the behavior and he had seen it before he had a feeling it was saki. He had a feeling where this was going it had already become apparent that she had no interest in speaking to him. That became obvious with her next move.
"How improper to not introduce yourself before asking such personal questions, how rude! You must have not received proper parenting. One would hope your ninja skill is not equivalent to your manners."
When she said this, it didnt exactly upset kaito rather his ego was offended. he was so used to people looking at him for his skills and not his failure of social skills. he had no friends and he didnt have many people to talk to. She walked past him as if he was a leaf floating in the wind.

Anger started to swell up in him he thought himself trying to reach out to others which he had been forcing himself to do since he never really talks to anyone at all, and he was blown off as some meager child. he raised his eyes up an stared at the stump she was sitting on. The only thing he did is raise a open palm to it and it exploded from the focused air pressure around it. there was a loud bang and chunks of wood started to fly down. his clothes fluttered in the wind for a brief second and he said to himself" Very well....i see how it is."