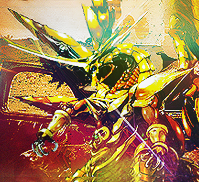 doWnloAd ProgoNOSKES 99% cOMplETeD
Joined

May 10, 2006
Messages

11,535
Awards

8
Location
Website
"You know, I'm not a little girl anymore."
The tone of voice that Flora was using was just a tad over the top, it sounded a lot moer dirty than Minato was honestly expecting it to and what was more Flora had taken it upon herself to not only push up against him, the firmness of her chest and the tightness of the kunoichi's lovely body had the Hokage blushing but he tried to remain composed and not give in to what she was doing. He knew Flora very well and for her to act this way wasn't even out of character. He'd admit to the woman being a lot more bold than she ever was before though.

Flora slid her hand up the front of Minato's pants and pressed against the only thing he hadn't been able to contain, causing the Hokage to sigh in annoyance. There was no reason for her to be such a tease about things. Her response about Ichigo was to be expected but now Minato was unable to get the gaze through the mask out of his thoughts which had began to jumble up together into madness. Her jest continued as Minato tried to remain calm but instead of saying nothing he took the bait...

"I can see that, I bet you're a lot tighter than you were before but heyy that's okay. I was Hokage before you left, I doubt your memory has faltered," both of Minato's eyebrows raised. "I doubt Kushina would mind talking about it, she was interested in a three sum anyway. It'd be hot don't you think??" It sounded like a joke but the Hokage was being completely serious. Sexual trysts with good friends and his wife was nothing out of the ordinary. After all being Hokage of a great nation was seriously a stressful job.
~~~~~
Ayumi started to laugh hysterically after the clash of their jutsu happened. She had expected something to happen but was a bit bewildered by how Kaito had found her so quickly but her eyes saw that he had traced her, there was wind that had been moved by her movement so he knew where she was at once. It was certainly a cool ability but she was more of an up close and personal battler anyway, she felt the need to visualize the flaws in his plan. He had used smoke to cover his tracks but she could see right through the smoke with her Burakkuai.

"Shadow Clones?? That's dumb..." Her reasoning was simple. Kaito had used part of his chakra to manifest both wind chakra and create multiple techniques. That was all well and good but chakra was a seriously thing for any ninja. By dividing his chakra among three other clones Kaito had reduced his own chakra to less than 25 percent. It was seriously a stupid move on his part.

In fact Ayumi had never really moved far from her location and Daaku, Sano and the others could all see her. Kaito on the other hand was being manipulating by the Raito child focusing her chakratic talents upon him. Her genjutsu was perfect and now that he had attacked, she stepped to the side behind Kaito, chuckling to herself. The noisy attack that he had used ripped through several trees and the like but meanwhile her hand was raised. Chakra had poured into this space on her palm and then into a sphere which broke open, releasing a potent stream of raw dark force right into Kaito's back. Everybody could see the screaming demon attack.

Then again Sanosuke might have seen through it if his Sharingan was active but the force of the dark beam was real nonetheless...