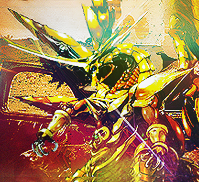 doWnloAd ProgoNOSKES 99% cOMplETeD
Joined

May 10, 2006
Messages

11,535
Awards

8
Location
Website
The normal weather was now gone, more than three months had passed since all of the random rain had come across this part of the lands, but yet still every day it had rained on a constant. Even now it was raining. Each drop of water pounded down in a symphony of splashes that saturated the earth and dripped off the rocks that were in the village.
The time for the chuunin exams was a lot closer than most in the village had expected and the genin there were worried about how much time they really needed to train. Would it all be enough to face off against those from the other villages...mainly Konoha. The ninja from the Land of Fire were legendary but so were the ones from Iwa. Since the war had ended twelve years ago, things had been different and were before Iwa had little favor, now their village had expanded and even after Daaku Raito had stepped down from being the Tsuchikage; Iwagakure had continued to grow and flourish, training their ninja to be better than other villages.
Such a rock hard attitude for what needed to be done, this had stuck with a certain girl her entire life and rain or shine, she was willing to do whatever it took to be the best Kunoichi Iwa had ever produced. If she were to become Tsuchikage someday there was nothing else to be done other than that.
This purple haired girl sat cross legged on a bench inside the training room 5 of the Tsuchikage Palace, which a spot that had always been her favorite, even after intense training sessions with her father Daaku.
"Ayumi?? Are you listening to me?? I said we are leaving for Konoha soon, if we use the techniques that i've been helping you work on, there should be no problem at all getting there quickly, understand??"
She looked up and sighed, "Yes daddy, I get it. I was just thinking about Naruto and Arashi. I bet they have been training rally hard for the exams, I don't want to end up having to face them in the exams, things could get really bad and then....", Ayumi trailed off, finishing the rest of what needed to be said in her own thoughts before standing up. "To be honest, if I do face them I guess we wont hold back. I bet a mash up of our styles would be really cool to watch in a fight."
Daaku rubbed his temples and snickered, waving his pinky in the air. His day had been nothing more than training the genin and making such their jutsu were on par with the goals they had all been practicing to achieve. The faith he had in his own daughter and son was immense, for they held within them his blood and the will to do anything they wanted. "Hmm well I suppose Arashi might have a disadvantage with his Burakkuai compared to you but I can't be sure." His son was very talented but he specialized in Ayumi's kekkei genaki training.

"I'm only worried about the damage you kids can all do to each other. Sometimes restraint is a good thing." Daaku pondered how an epic battle would play out between his kids.
Ayumi yawned, "Whatever daddy, lets go get something to eat and then get this over with. I want to see Naruto and Arashi as soon as possible."
With the exams this close to them, the genin of Konoha and their jounin had been working missions and specialized training around the clock to accomplish victory over the other nations. The will of fire was strong and with their Hokage Minato Namikaze as leaader, nothing they did had failed since the war ended. Leading life in a way that avoided unneeded conflict and working with the other nations had been a great move for Konoha and along with Iwagakure they advanced rapidly after the war finished.
Jounin that had come from Konoha such as Sanosuke Uchiha were legendary and this had also impacted the nations to do better for themselves. After many years Iwagakure was to host the chuunin exams and Daaku was even going to make a speech. He'd be an inspiration to the genin and even some of the fresh jounin. The tales of Daaku Raito, Sanosuke Uchiha and Minato Namikaze had continued to spread over the years. Even ninja like Normatsu Izukaishi and Date Onoko had made great names for themselves.
Meanwhile in the Hokage mansion a more personal chat about the exams was going on from father to sons...
"But daaaaaad come on it not fair Arashi got to do it the last time I wanna do it this time!!!" Naruto tried as hard as he could to make his best angry face but instead the Hokage just burst out laughing, holding his sides. "Heyy!!! Its not funny..."
Minato laughed some more, "Honestly its up to your brother, you decided not to do it the last time I have nothing to say about it....well Arashi, what do you think??"