Details

Published on July 7, 2015 @ 04:45 pm
Written by Cecily
Working on the Kingdom Hearts series requires staff to watch the Disney films in order to adapt them with the utmost care, which can be a curse, a blessing, or even both, depending on how you see it.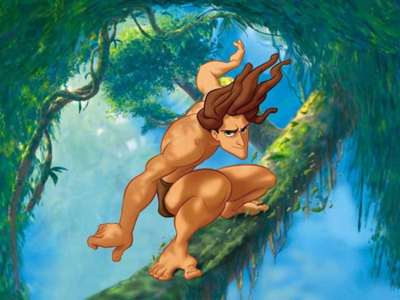 Jun Akiyama, the Scenario and Event Planning Director (known widely for his work on the Final Fantasy series), didn't watch Disney films quite so frequently before working on Kingdom Hearts, but he did watch Tarzan shortly after finishing work on Vagrant Story and enjoyed it very much. Around that same time, Tetsuya Nomura was writing the story for Kingdom Hearts and had plans on utilizing a world based on it (Deep Jungle), so Akiyama begged Nomura to let him work on it.
He also likes The Nightmare Before Christmas.
How would you feel if you had the opportunity to work on a project that would be adapting a work you enjoyed? Would you be overflowing with glee at the thought of working on those familiar settings and characters? Or do you think you'd slowly begin to realize all of the flaws and question why you liked that work to begin with?
Source: Rasenth
Previous trivia: [1] [2] [3] [4] [5] [6] [7] [8] [9] [10] [11] [12] [13] [14] [15] [16] [17] [18] [19] [20] [21] [22] [23] [24] [25] [26] [27] [28] [29] [30] [31] [32] [33] [34] [35] [36] [37] [38] [39] [40] [41]