Details

Published on January 10, 2012 @ 07:49 pm
Written by Josh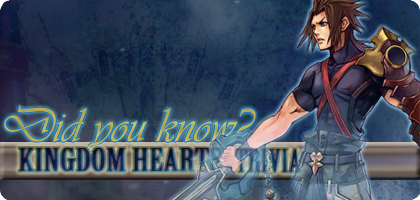 The 'Kingdom' in Kingdom Hearts stands for the kingdom image and sound of the word that Disney is known for, as well as providing a deep meaning so as to not be taken lightly. The development team making it was also a newly formed team making an entirely new project, so they had a sense of creating their own "kingdom".
Despite the strong feelings towards the title of "Kingdom", the name could not be useddue to an already existing registered trademark of the same name. In a brainstorming session with everyone, only ridiculous names could be created, one of which was "Kingdom Champion", nicknamed "Kinchan".
The 'Hearts' in Kingdom Hearts was added on for two reasons:
1. One of the themes of the story is heart.
2. The singular 'heart' doesn't flow well.
Source: Kingdom Hearts 1 Ultimania
Still interested in the origins of the series' name? Come join in the discussion of this and the rest of our trivia on our forums!
©2016 KHInsider. KINGDOM HEARTS official artwork, trailers, characters, merchandise, and music is copyrighted to Square Enix and Disney.
Original material is licensed under a Creative Commons License permitting non-commercial sharing with attribution.
Please read our privacy policy for more information | Legal Information